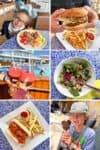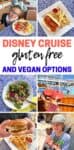 Looking for vegan, vegetarian or gluten-free dining options on your Disney cruise? I've got you covered with this comprehensive guide that covers it all!
Indulge in a variety of amazing vegetarian, plant-based or gluten free meals. The accommodations for all dietary preferences on a Disney cruise are second to none!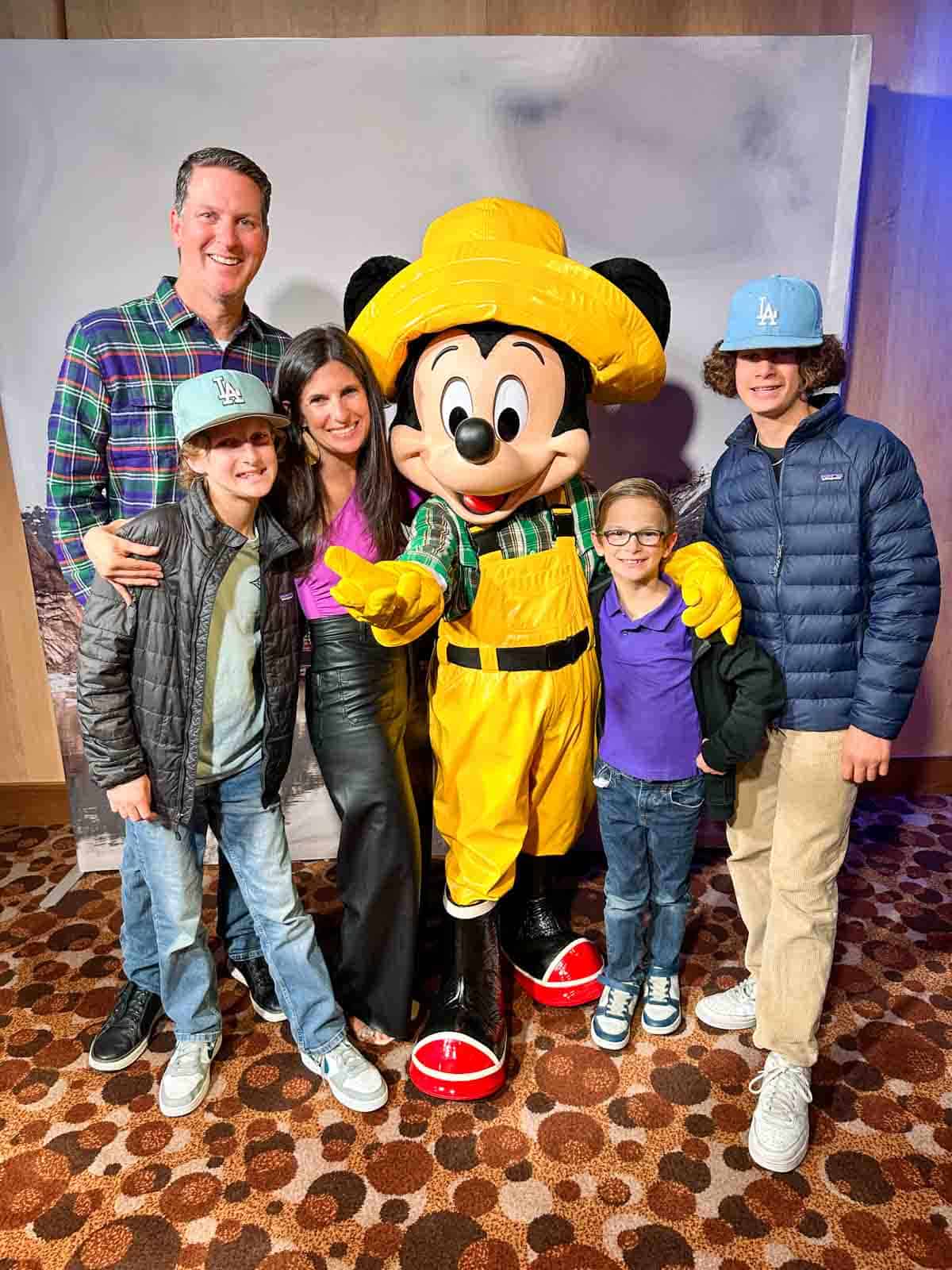 The chefs pay special attention to all dietary needs and take them very serisously. Sail away worry-free and enjoy the ultimate culinary experience with our vegan and gluten-free options.
Dietary Accommodations on a Disney Cruise
Disney cruises are truly magical experiences that offer those on board the opportunity to sail away to exotic destinations, indulge in delicious dining options, and make unforgettable memories.
For those with dietary restrictions or food allergies, it can be daunting to consider eating on a cruise. However, Disney Cruise Line is committed to providing exceptional dining experiences for all guests, including those with special dietary needs.
With a variety of options, ranging from vegetarian, vegan and gluten-free and even halal, there is something for everyone on board. And the special care they take to accommodate guests is second to none!
Every time I ordered from a quick service counter, I was personally attended to by a manager or head chef. They asked me all of my info and then wrote up a special ticket with my order.
When they made my food they made special precautions to avoid any cross contamination and ensure I got the dietary attention I needed.
Another cruise guest who ate halal had the same incredible experience. She let them know before the cruise and every night their servers made sure to cater to their dietary needs perfectly.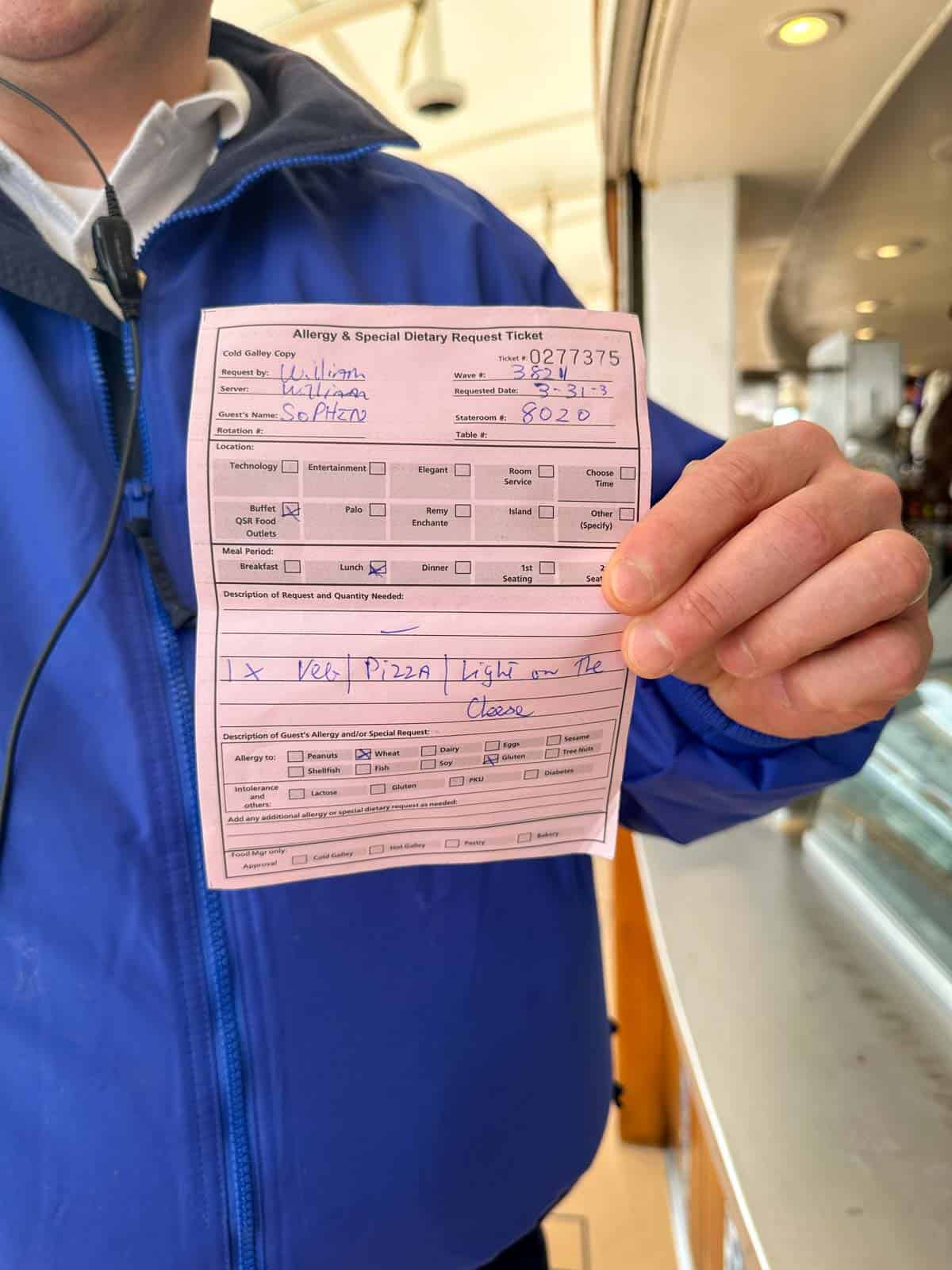 Vegan and Gluten Free Options
The experience I am sharing focuses on the Disney Wonder ship. While all Disney Cruise Line ships take the same precautions, the detailed options are from the Wonder only.
I focused on my gluten free needs and Joe mostly ate vegetarian. The kids ate a wide variety of meals.
You can also read about our experience with vegan options and Disney Parks and Gluten free options at Disney parks along with all the options for the Disney Food and Wine Festival.
Quick service
These counter service food options were a great way to grab a quick bite. While there are dinners set and planned each night, breakfast and lunch are on your own.
Every service counter offered gluten free options for most things. They easily swapped bread for gluten free versions, and pizza crust for gluten free pizza crust.
They also had dairy free cheeses to swap into any item with cheese. And dairy free milk options too.
Daisy's De-Lites
This was a counter service place that had healthier options like sandwiches, salads and a make your own bowl area. I loved the make your own bowls because you could pick a base and build from there!
a variety of sandwiches
daily soups
build your own bowls with picking a base and loading with toppings and sauces
fruit
salads
There were tons of gluten free options in the make your own bar, I lived the quinoa base the best.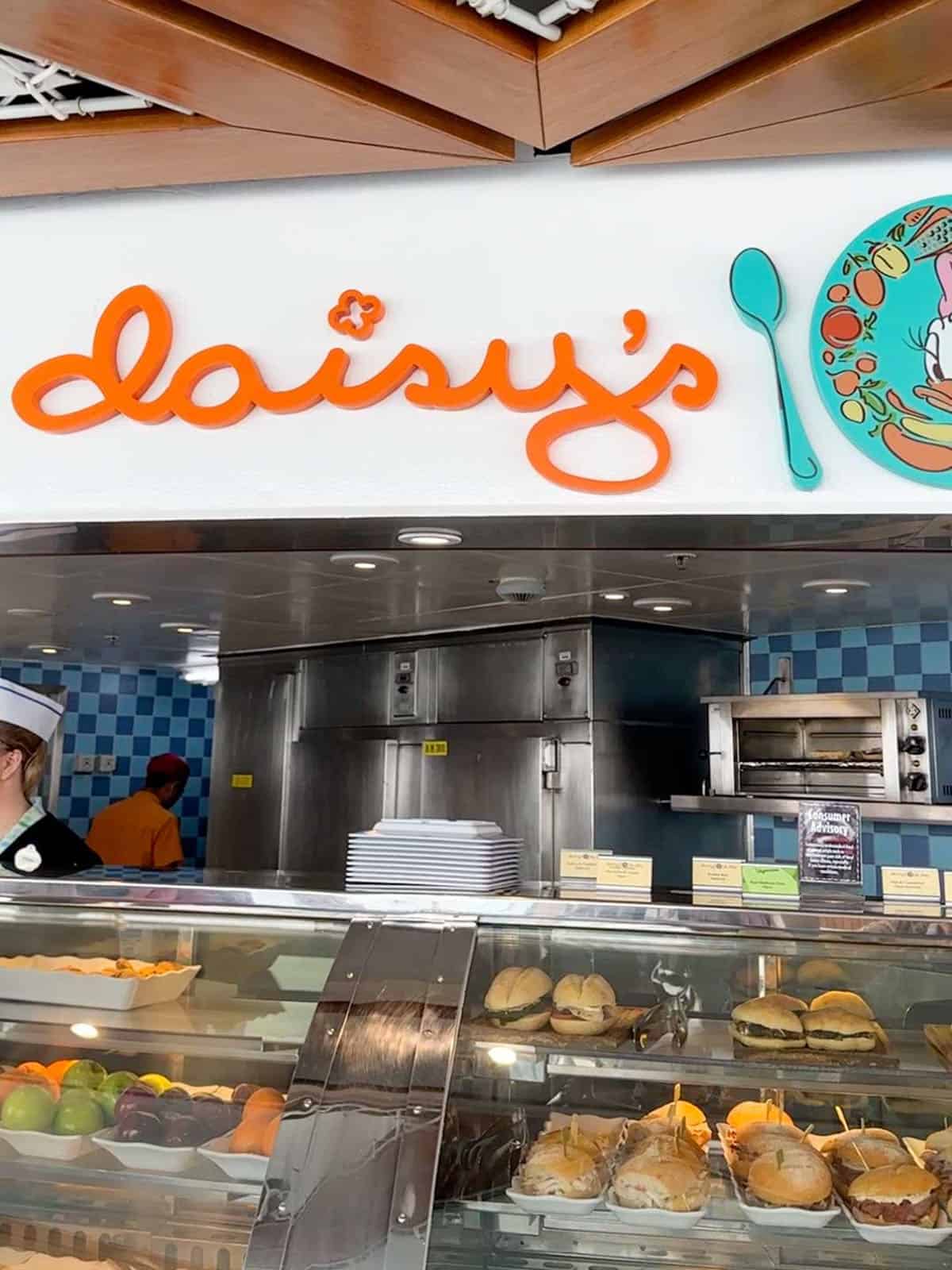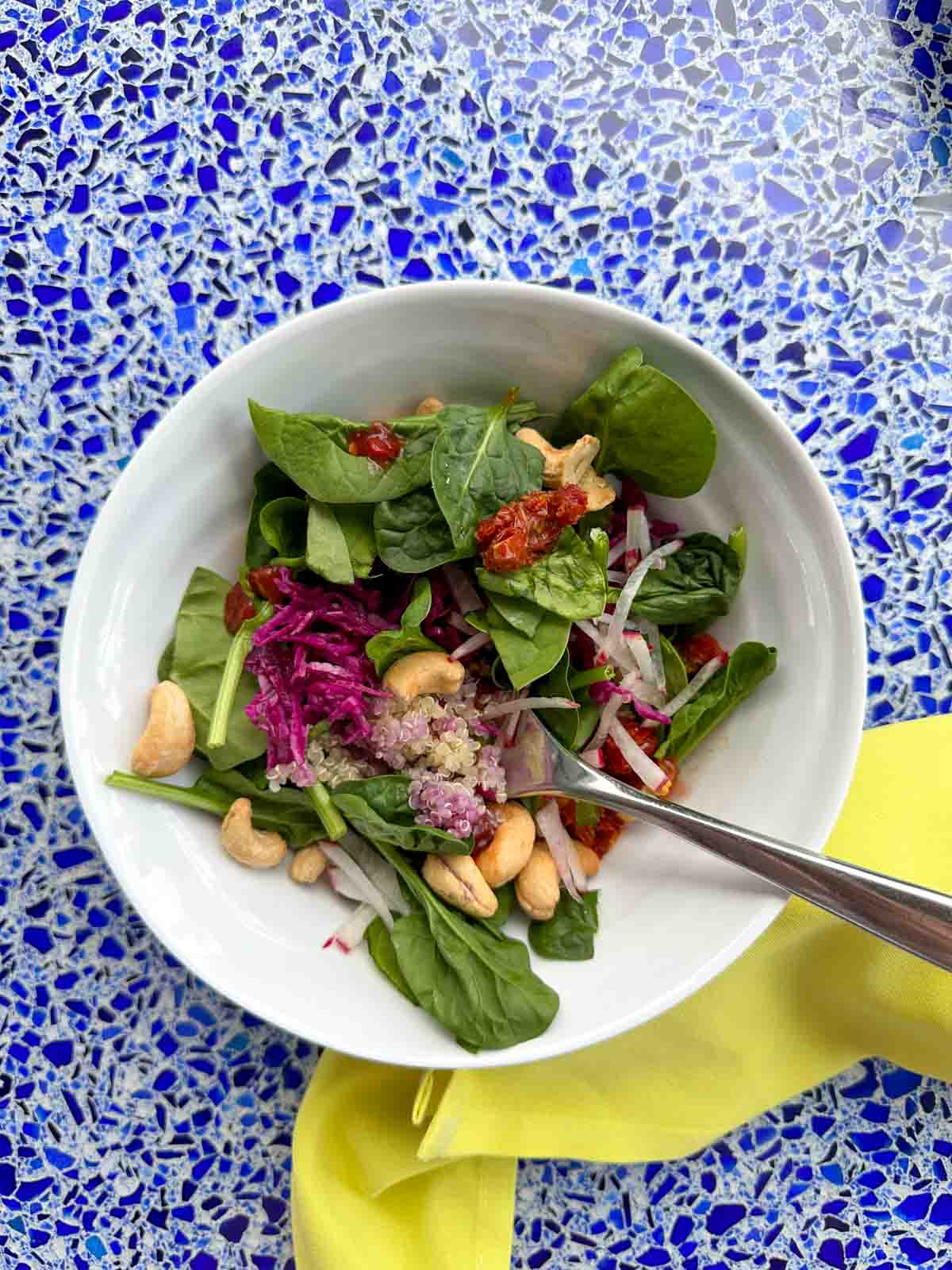 Pete's Boiler Bites
This was a grill quick service area that had specials that changed each day. One day they had a plant based BBQ slaw dog that was so good! Other things you can order are:
burgers
veggie burgers (not gluten free)
fish burgers
hot dogs
sausages
chicken tenders
fries
They had gluten free buns for anything you ordered!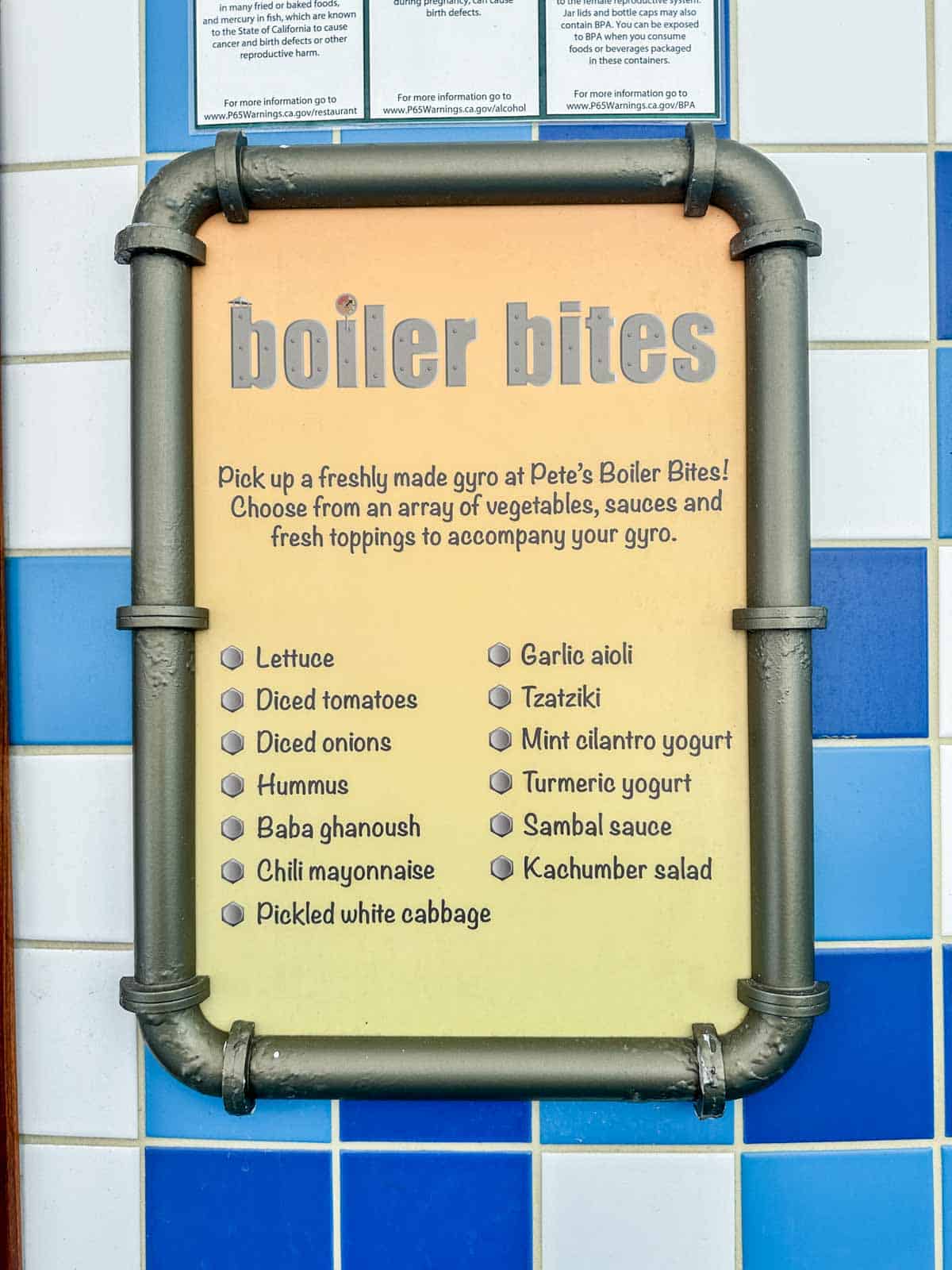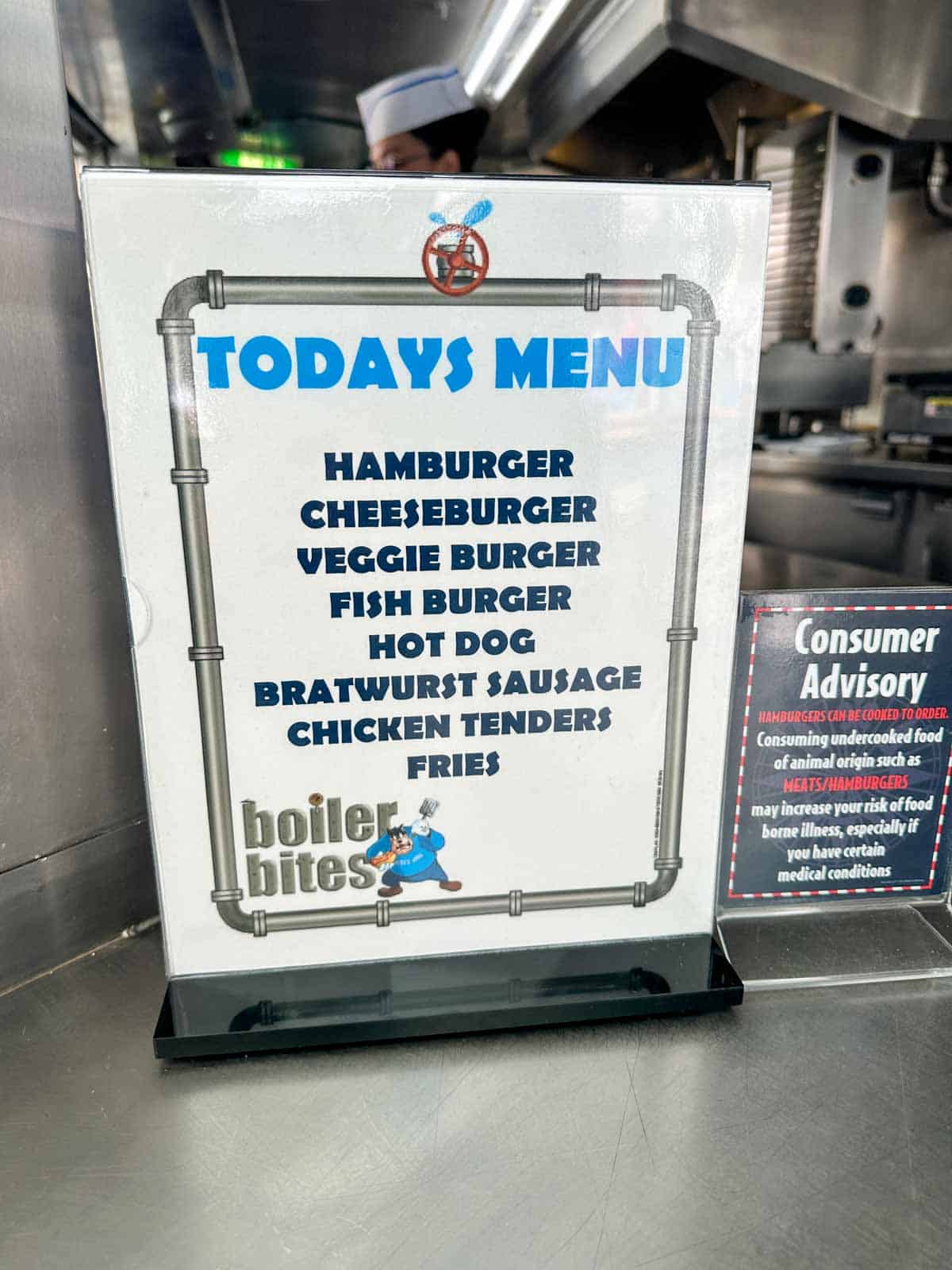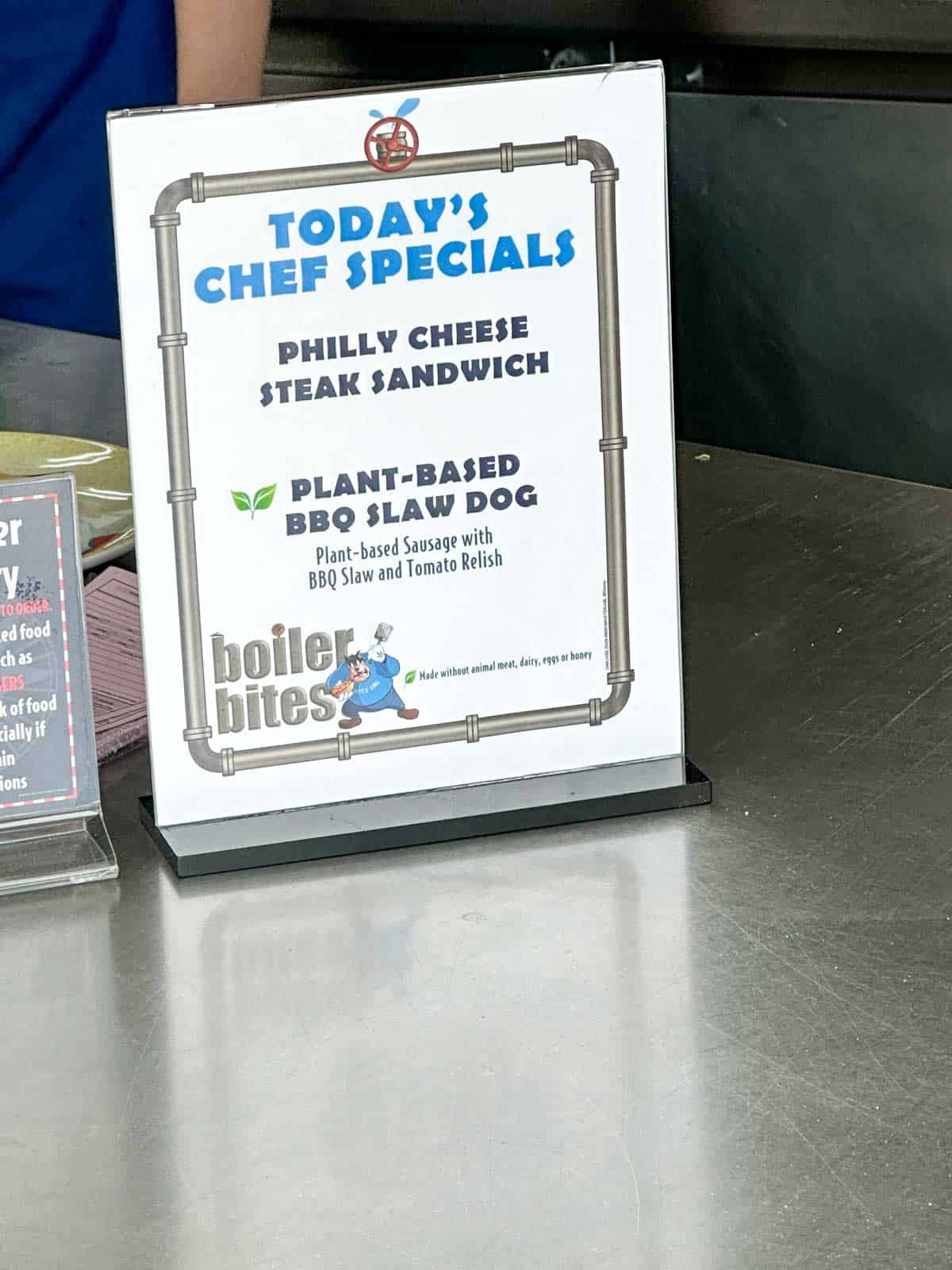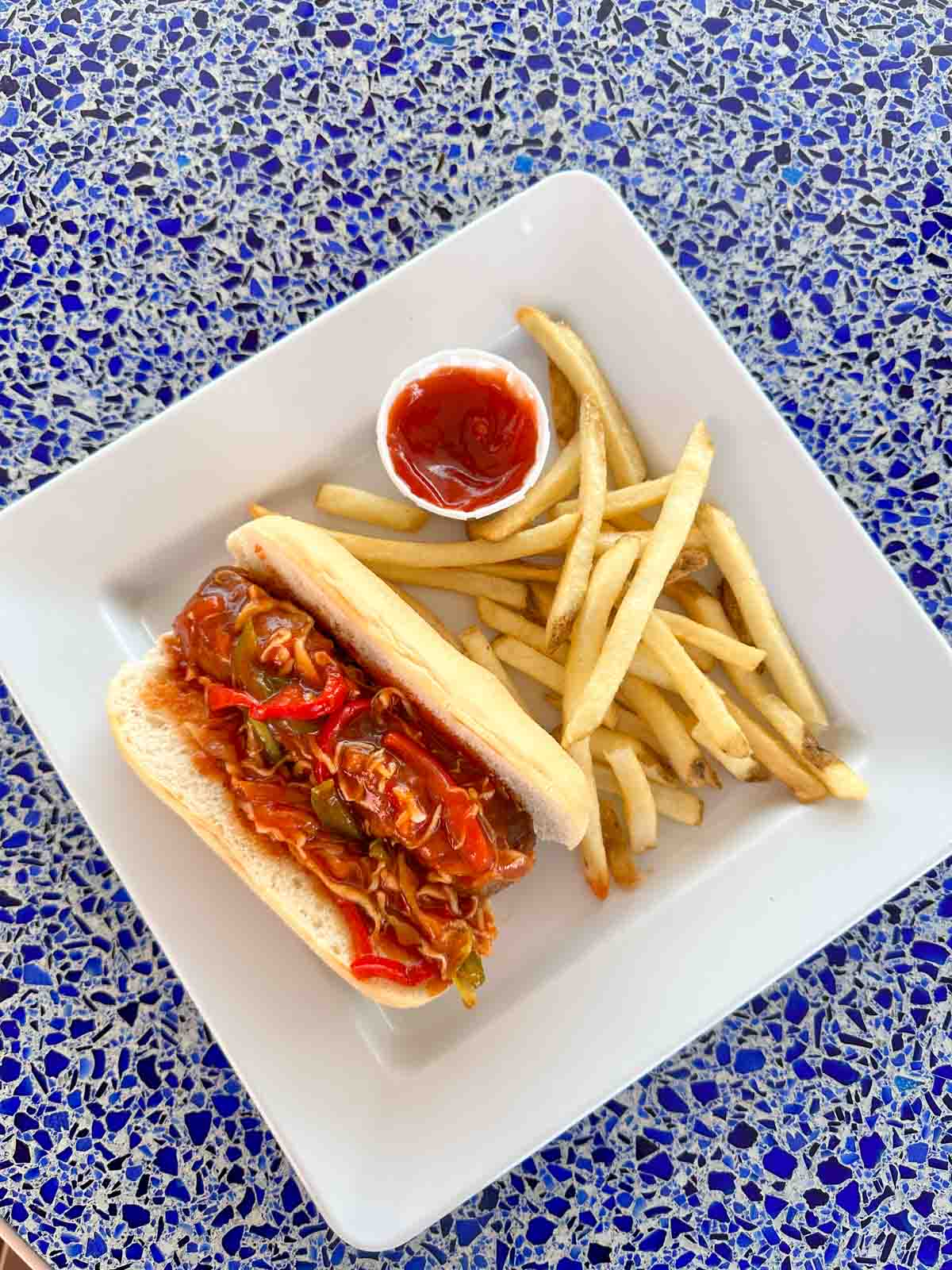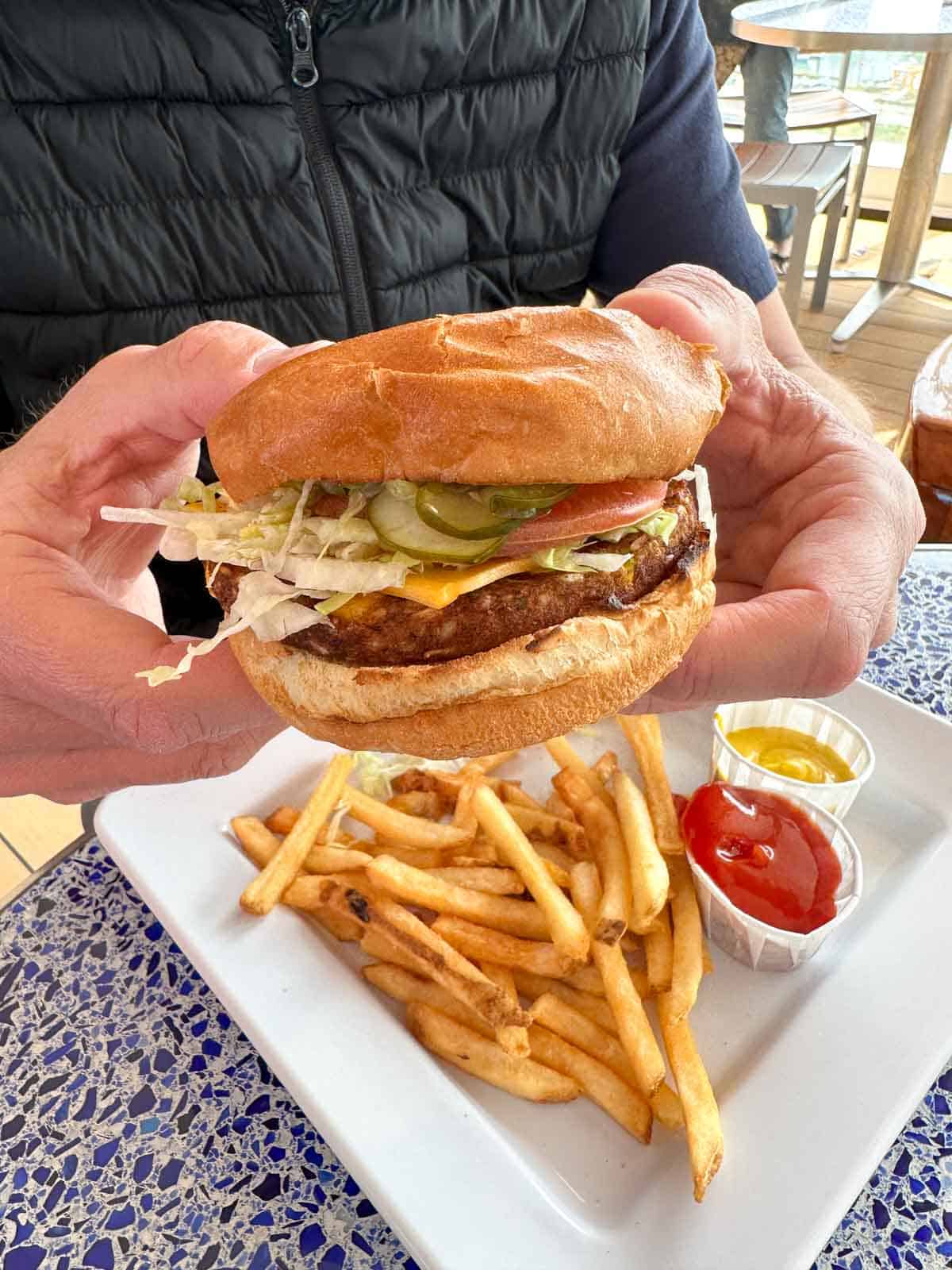 Pinocchio's Pizzeria
This was a make your own pizza bar or you can get premade pizza by the slice. They had both a gluten free pizza crust option and a dairy free cheese option. Plus loads of toppings to pick from.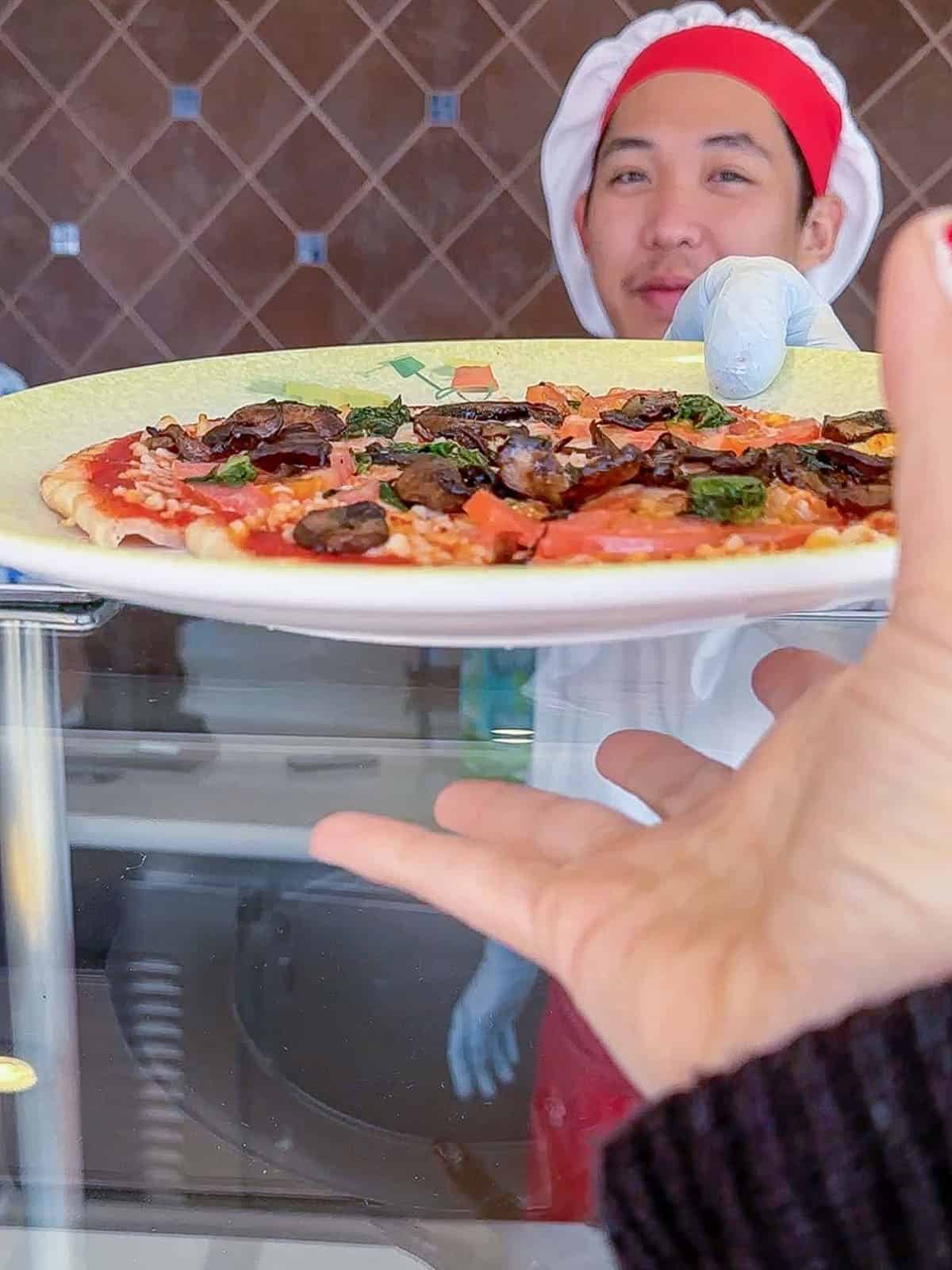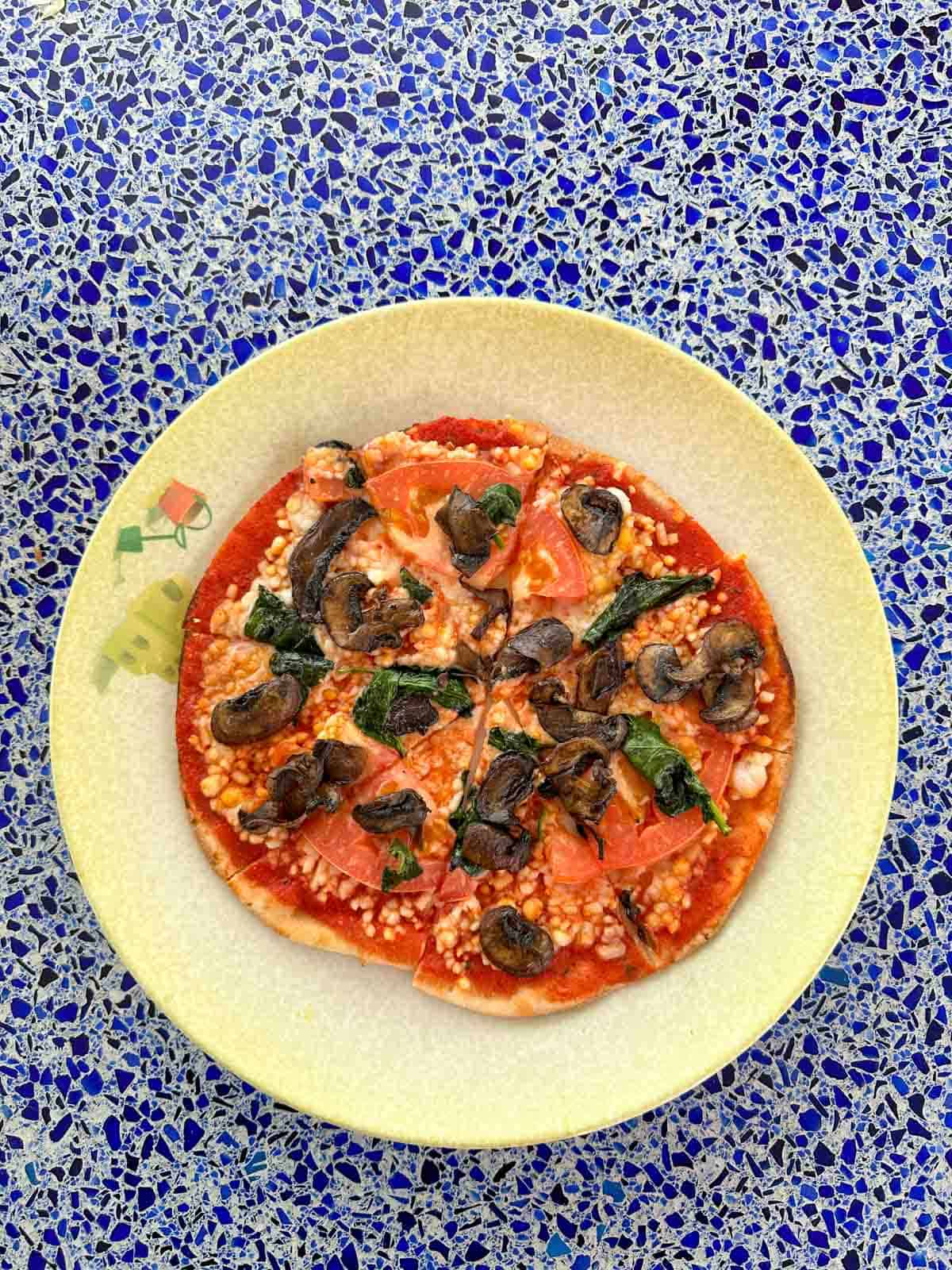 Cabanas Buffet (breakfast and lunch)
The buffet was all encompassed. It had just about everything and anything you could want, but the mickey waffles at breakfast were a huge favorite for the kids!
Here is a sample of what you can find for breakfast:
eggs, scrambles, etc
sausage, bacon, etc
breakfast potatoes and hashbrowns
pancakes
waffles
fruit
breads, bagels, biscuits
donuts, muffins, etc
oatmeal
yogurt
asian style breakfast items
smoked salmon
cold cuts
cheeses
veggies
Although you have some gluten free options (like fruit, vegetable, eggs or meats) and some vegan options (oatmeal bar, fruit, veggies) you can always pre order a gluten free or vegan breakfast to make it easier. They have vegan egg options and loads of gluten free options for the breads, etc.
Here is a sample of what you can find for lunch:
salad bar
fruit
burgers
chicken nuggets
french fries
pasta
pizza
mac and cheese
soups
veggies
sandwiches and wraps
grilled meats
assorted baked goods and desserts
Some of the things are gluten free by default (grilled meats, veggies, salad) and some vegan (salad, pasta, veggies) but pre ordering is the best way to ensure you get something you like. Things like veggie sandwiches and wraps, vegan chicken nuggets, stir fries, etc.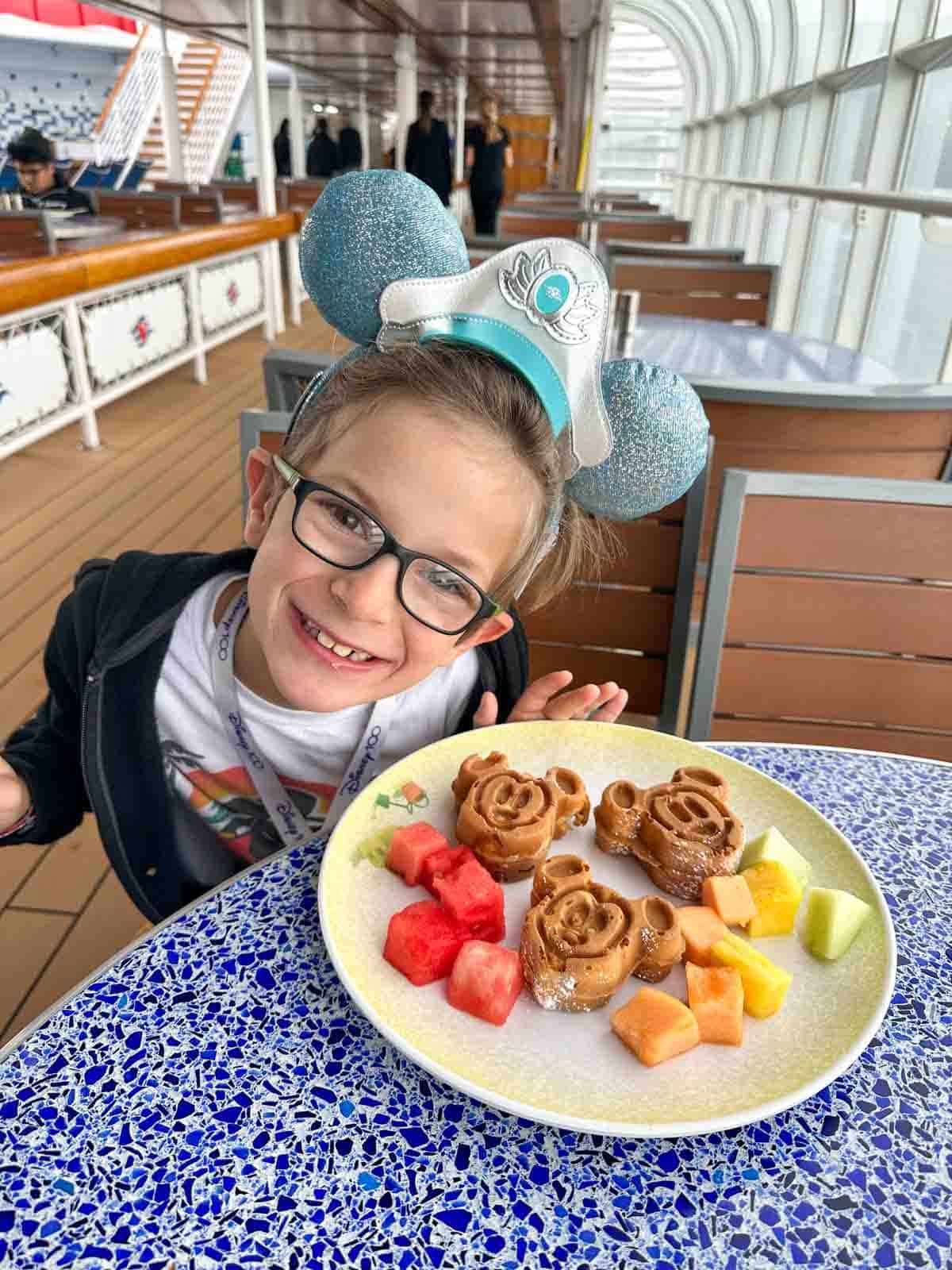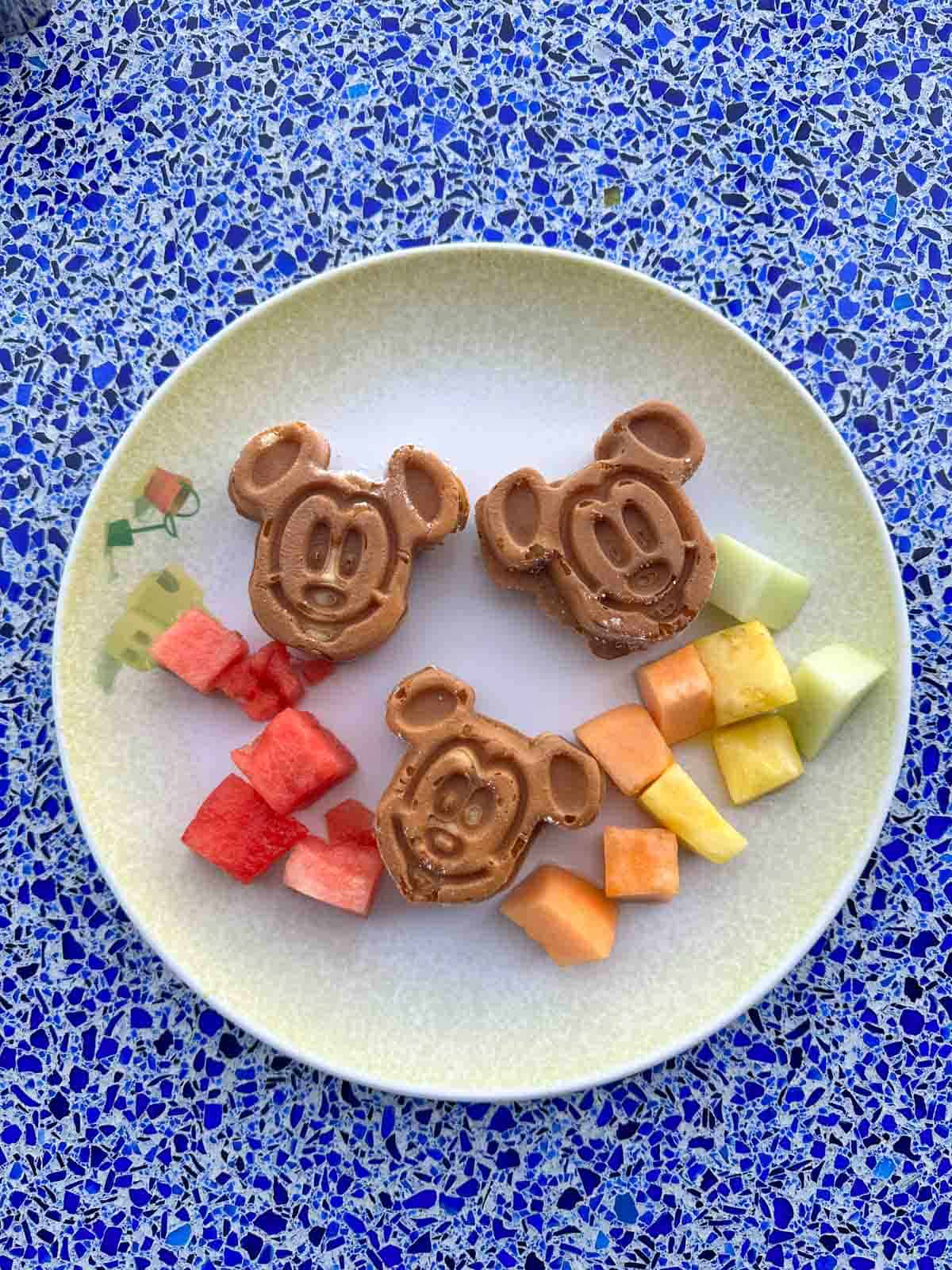 Eye Scream Treats
This area was a soft serve machine with a variety of flavors, with a special flavor each day. You could get cones or cups.
This did not have a dairy free option but you can get dairy free ice cream or sorbet in the buffet area!
Sulley's Sips
The smoothies here were really good! I loved the juice tonic packed with greens, it was actually much better than anticipated! You can also add plant based protein powder for a great filling breakfast or snack.
Here are some of the smoothies they had:
Juice tonic
Get up
X-press
Fruit palace
Tropicale
Super berry
But one of my favorites was the Dole Whip with a rum floater! You can get it without too but the added rum made a great adult cocktail to sip by the pool. They also had coffees and ice teas.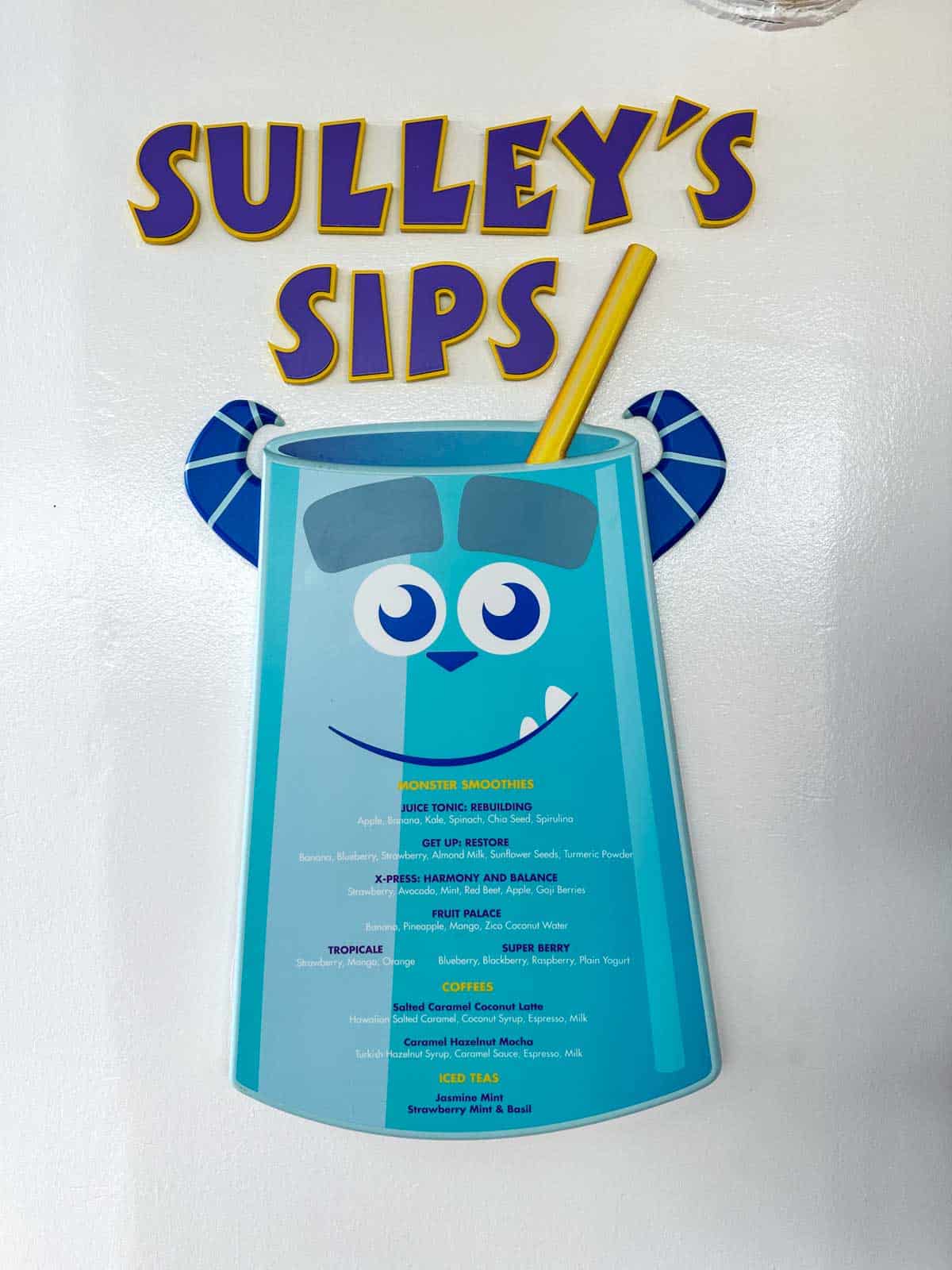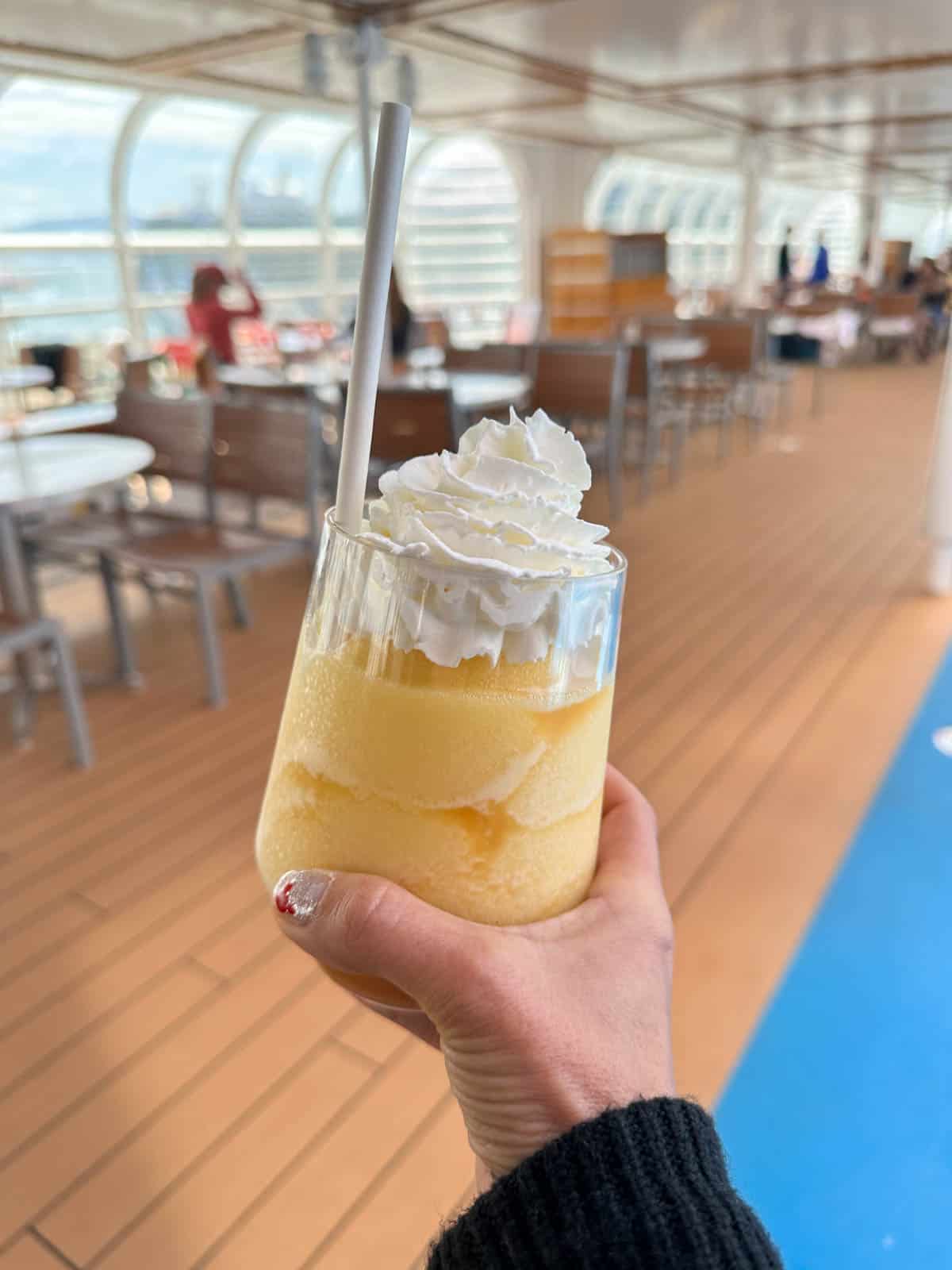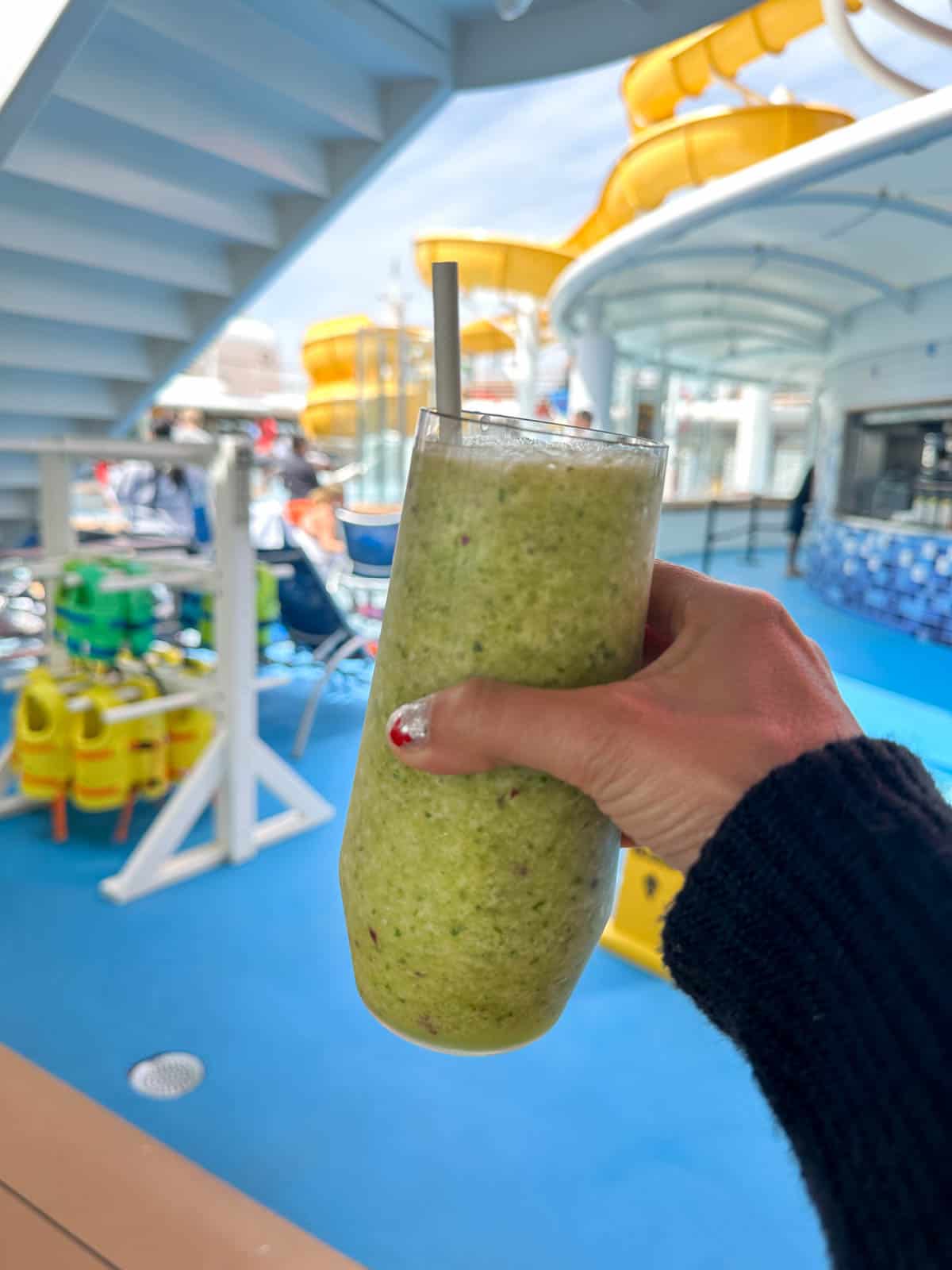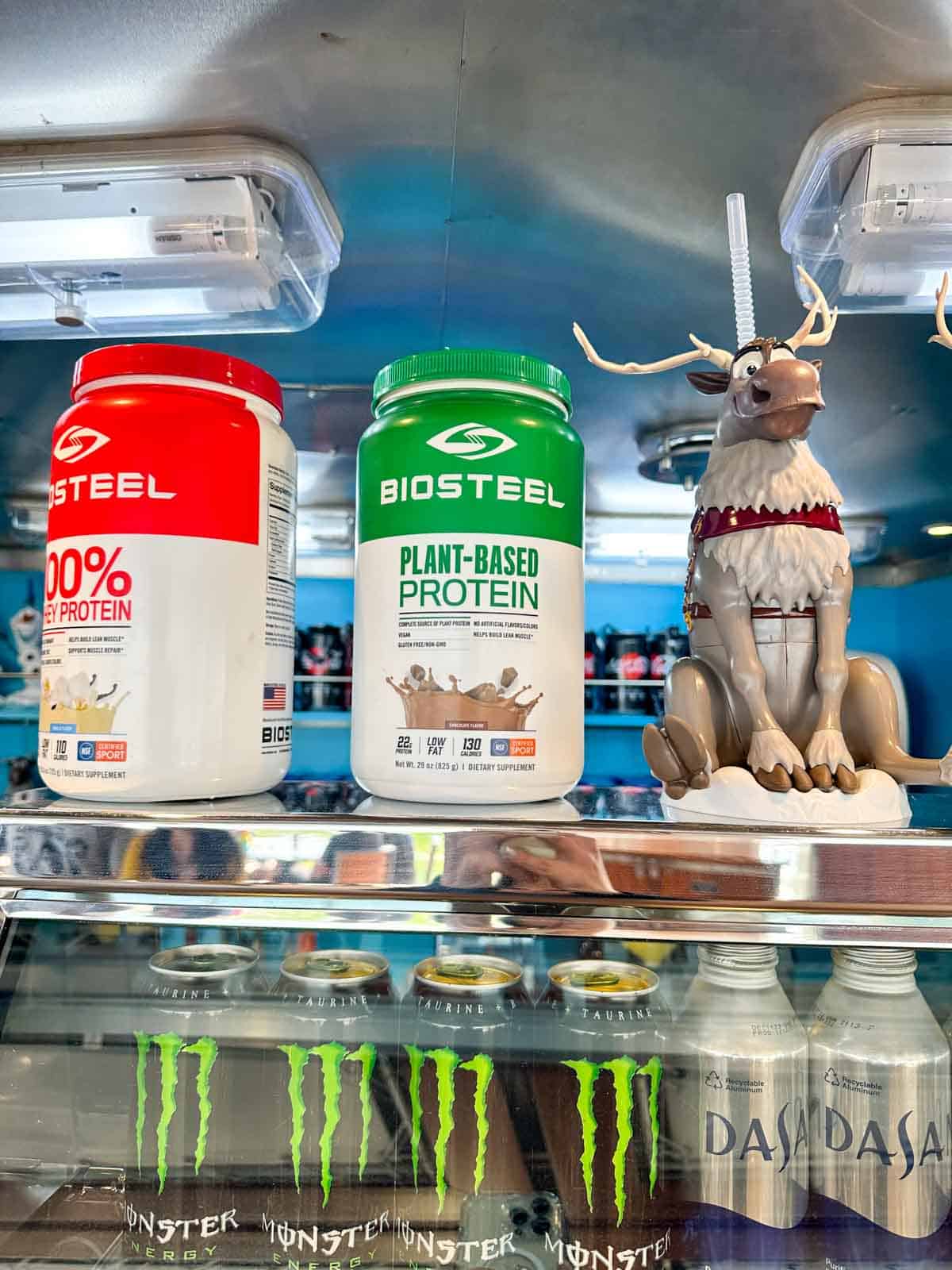 Preludes
One of the best things on the Disney Wonder was all the snack stations around the ship. From popcorn stands to mini snack bars. There was always something for everyone! The popcorn is vegan and gluten free friendly.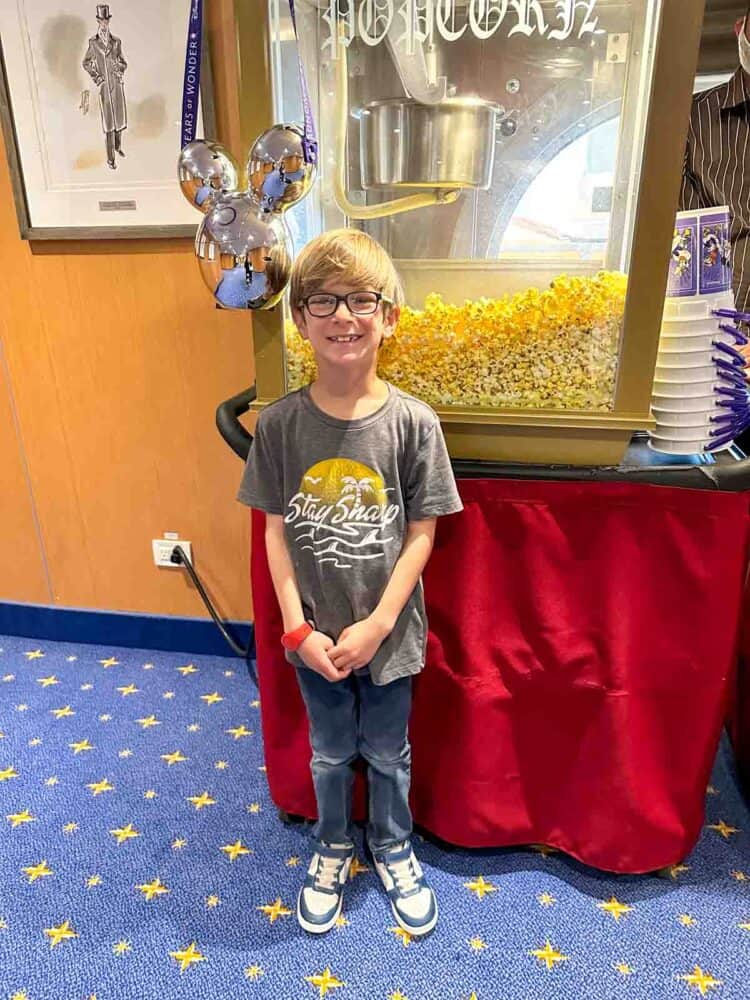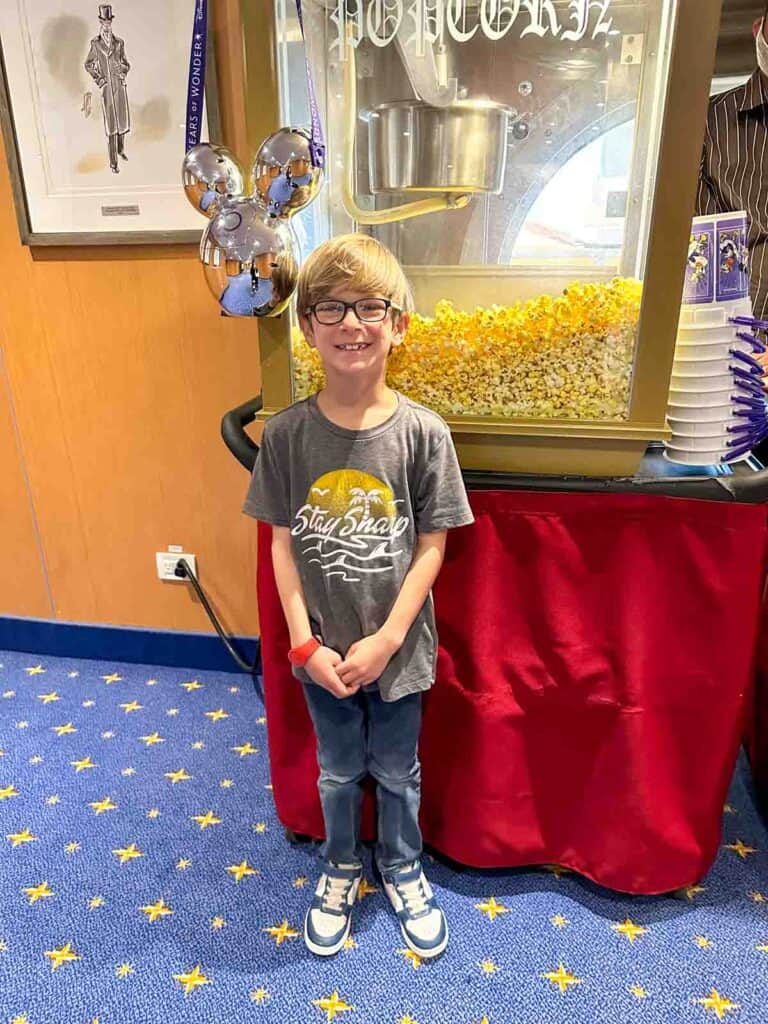 Bars and Coffee Shops
Along with snack bars around the ship, there were also a handful of bars to grab cocktails and one amazing Coffee shop called Cove Cafe!
Our favorite cocktail was the Frose (a frozen rose drink made with strawberries). I love making them at home so when I saw it on the menu I had to try it. It was fantastic and not overly sweet!
The coffee shop not only had plenty of dairy free milk options, but also made these awesome Mickey and Minnie characters on the top! It was a machine that did it but we were blown away.
All of these places had plenty of both gluten free and vegan options.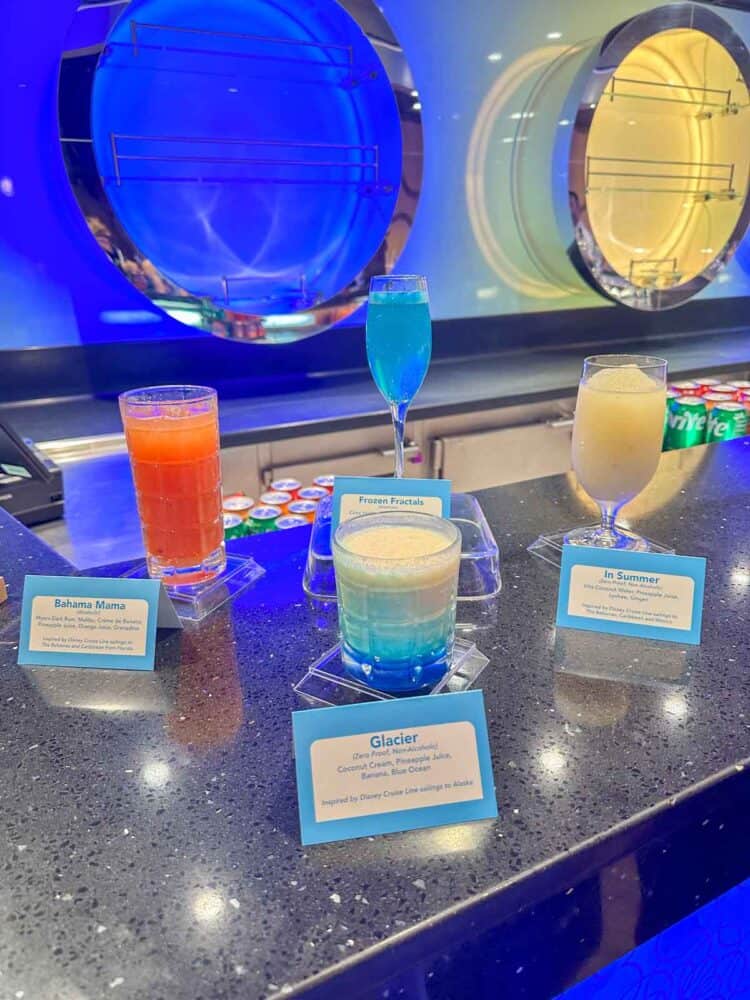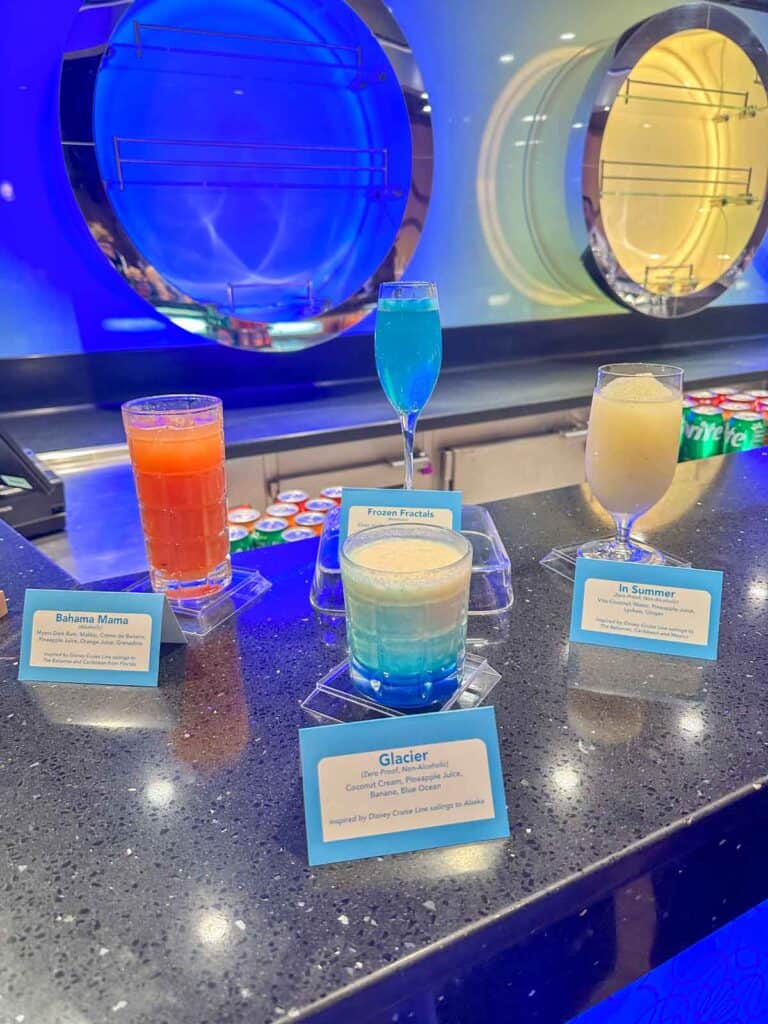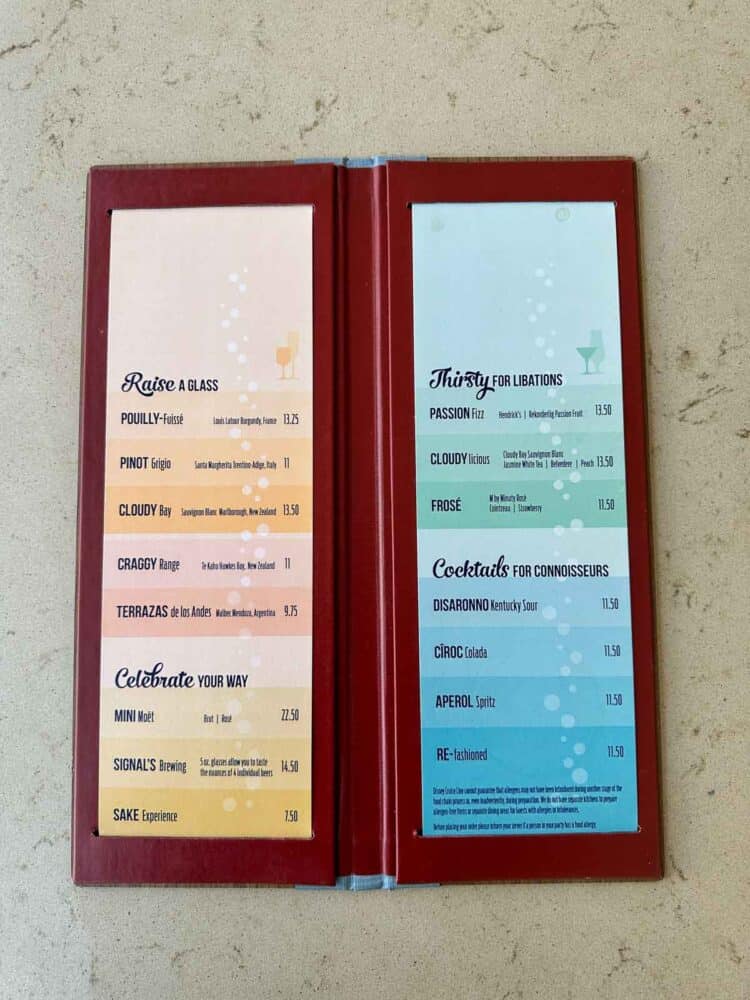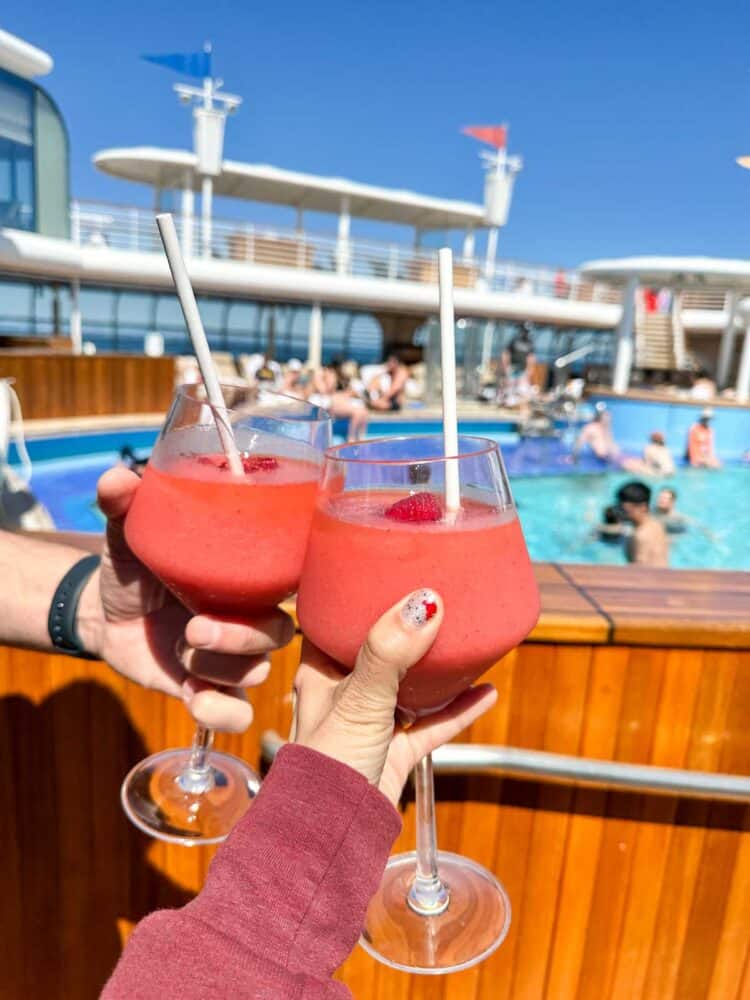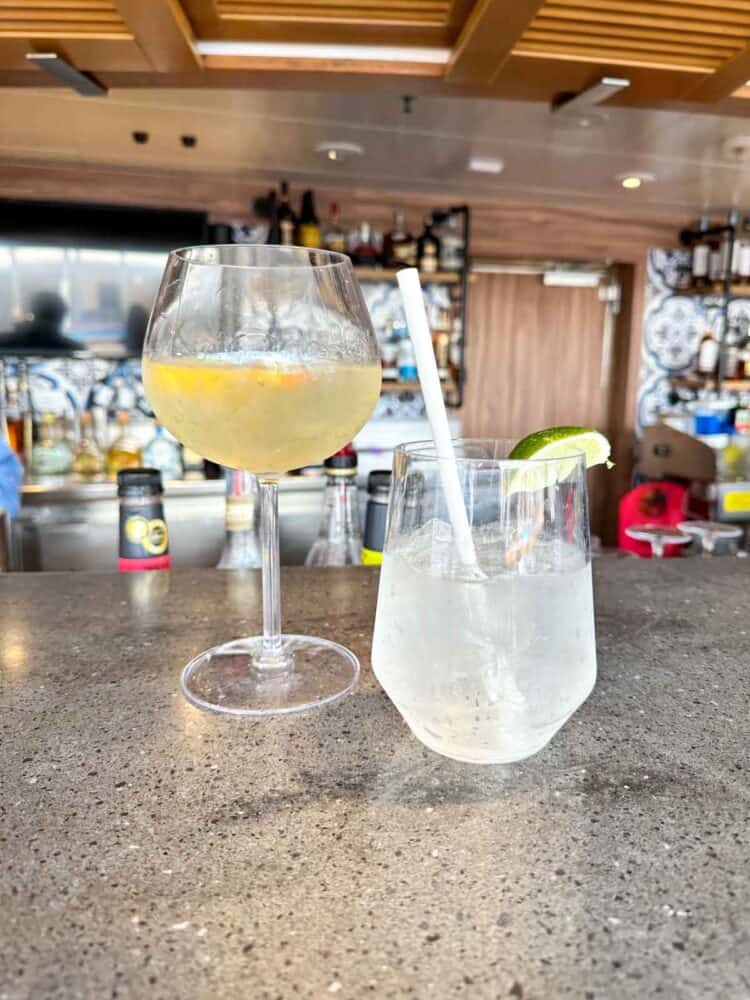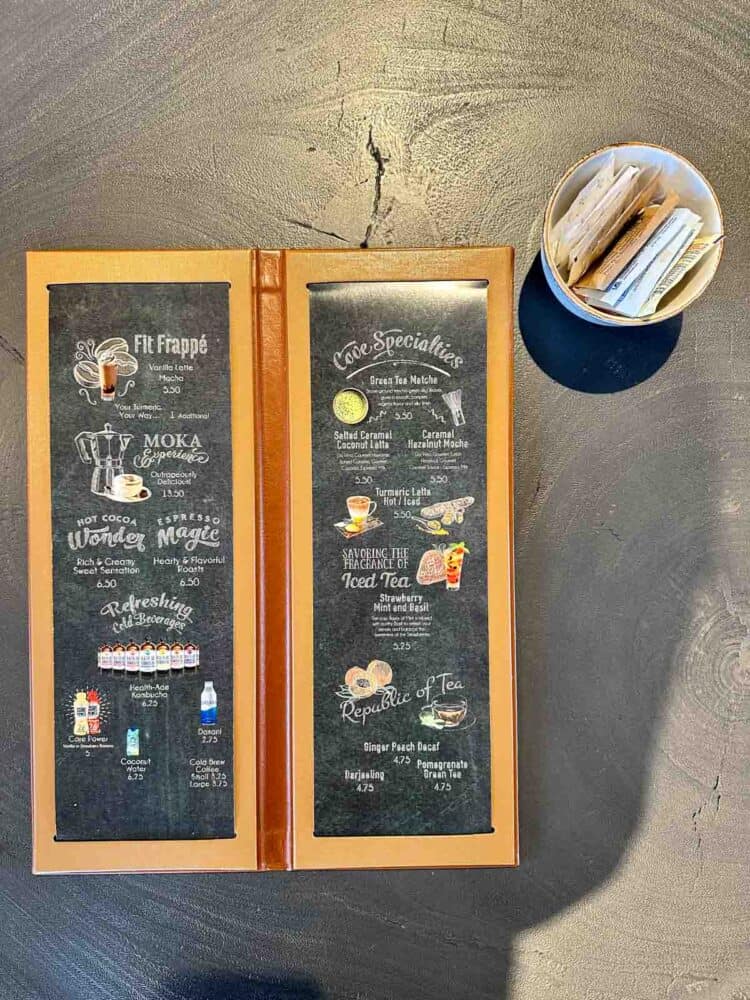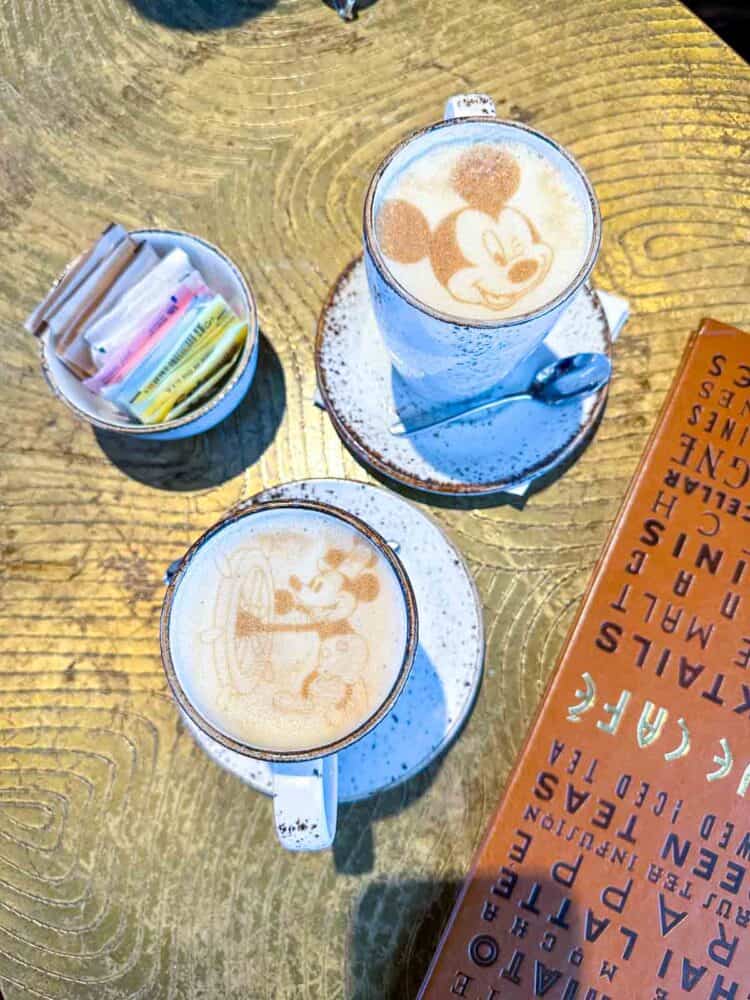 Room Service
Ordering food to your room was also included in our cruise. Just like in a hotel room, you can dial room service and order anything you want off the menu. A little tip is that you can order a mickey ice cream bar any time all day!
The room service menu options had many gluten free and vegan options from breakfast to lunch and dinner.
Along with being able to order food to your room at any time, we also get little treats each night of the cruise. If you have specific dietary needs make sure you let your stateroom attendant know.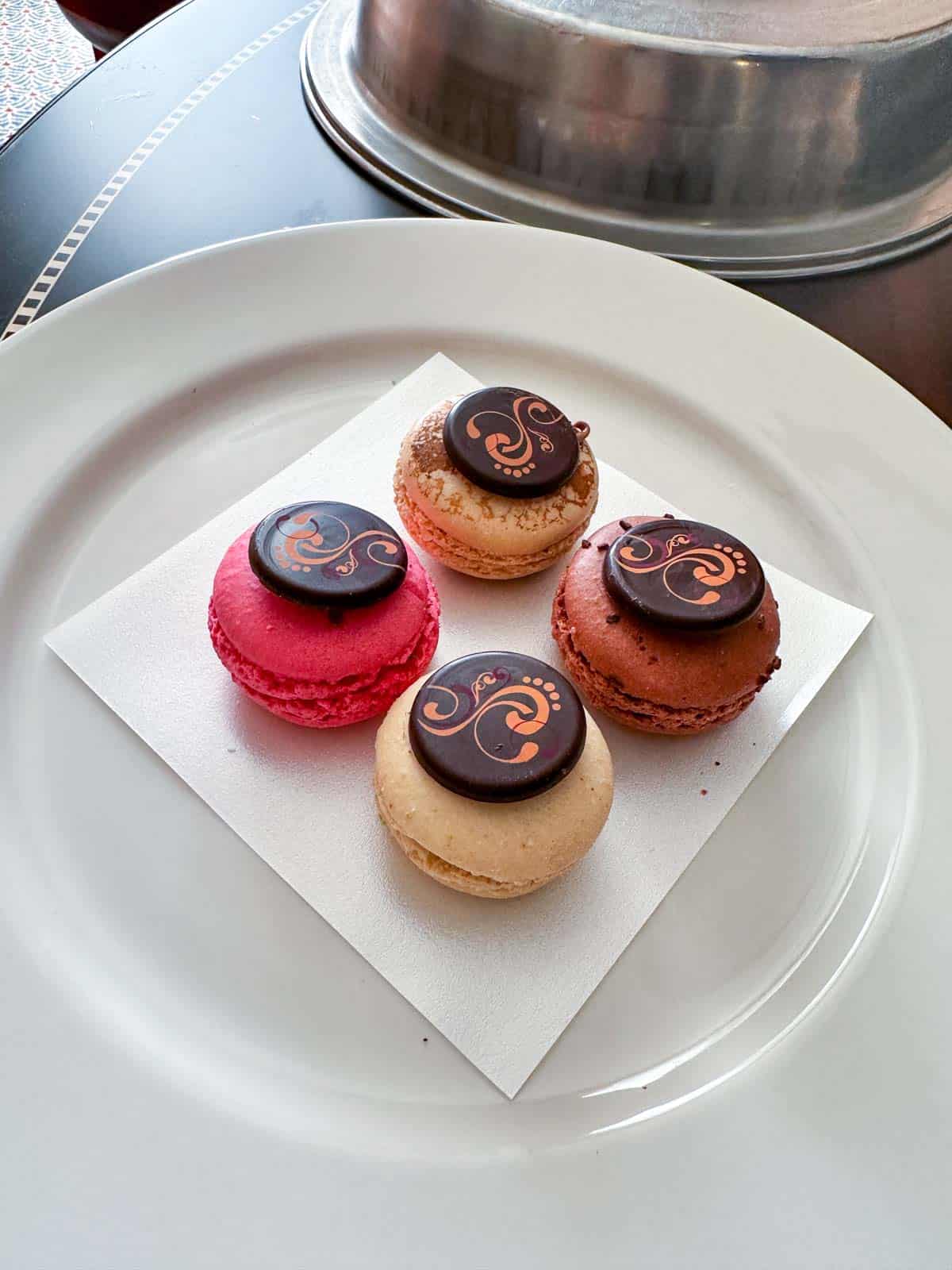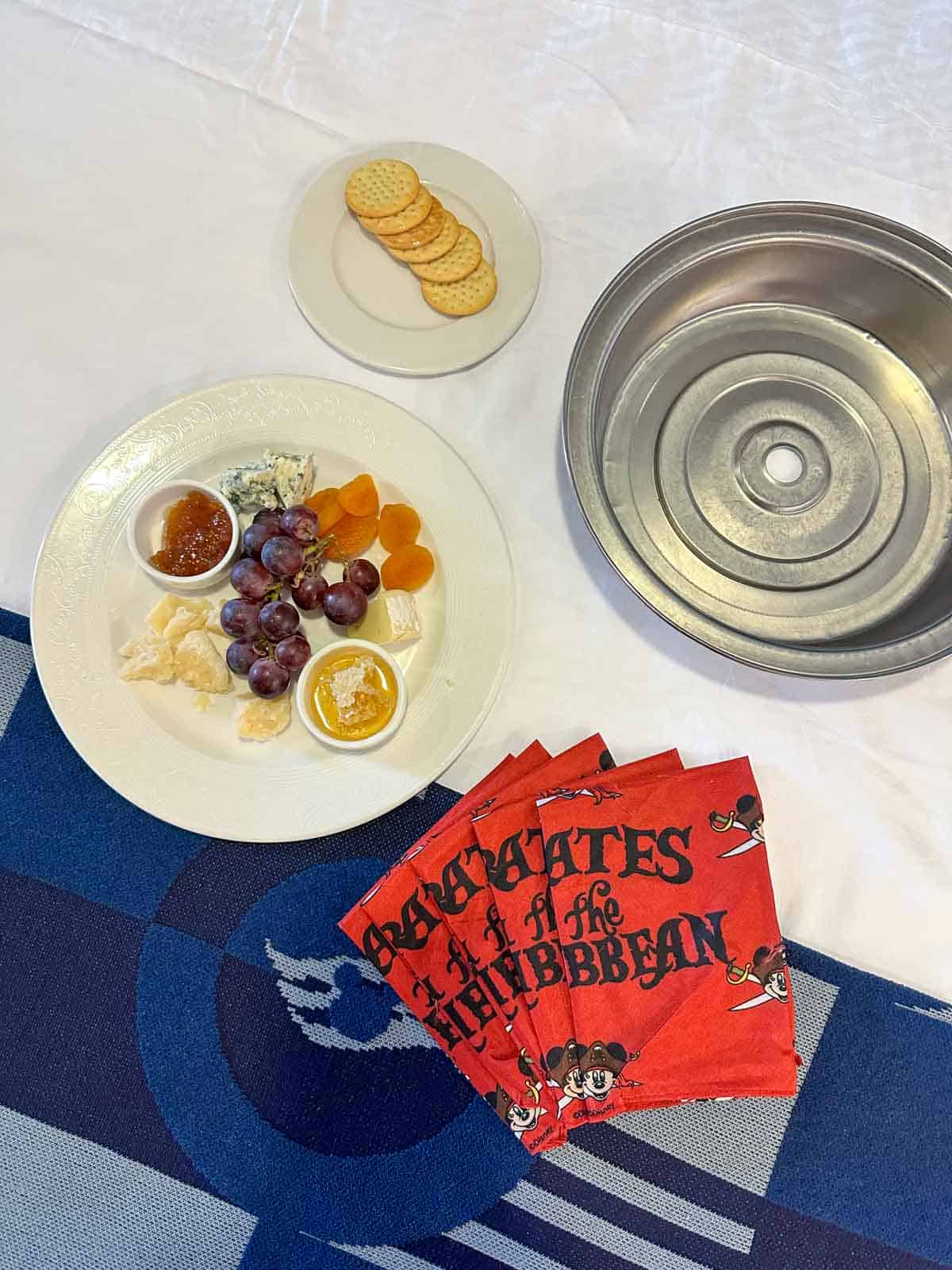 Sit Down Restaurants
Each night on a Disney cruise you select a dinner seating time, our choices were 5:45 or 8:15. For each seating, you rotate around to the different restaurants.
We started with Triton's, then went to Animators Palace and did it again for Pirate Night, and the last night we ate at Tiana's. There is also a fourth option, Palo, but this is an extra cost option that you book on your own.
Every single restaurant had multiple vegan and gluten free options to choose from. They also were able to modify many items to be vegan, vegetarian or gluten free.
Triton's
This main dining room is on the upscale side. It features American food with a French flair. Menu options include:
appetizers including duck, lobster and shrimp, escargot, and brie
soups
salads
French country bread with olive spread
pasta
seafood
meats
deserts including soufflé, crème brûlée, tart, and sundae
For vegan and vegetarian options they had an impossible burger, mushroom pasta, and grilled tofu. In the past menus have included vegetarian stir-fries and falafel.
Many of the entrees were gluten free, as well as the duck confit and lobster and shrimp appetizers. The leek and potato soup and the pear salad were also featured without gluten.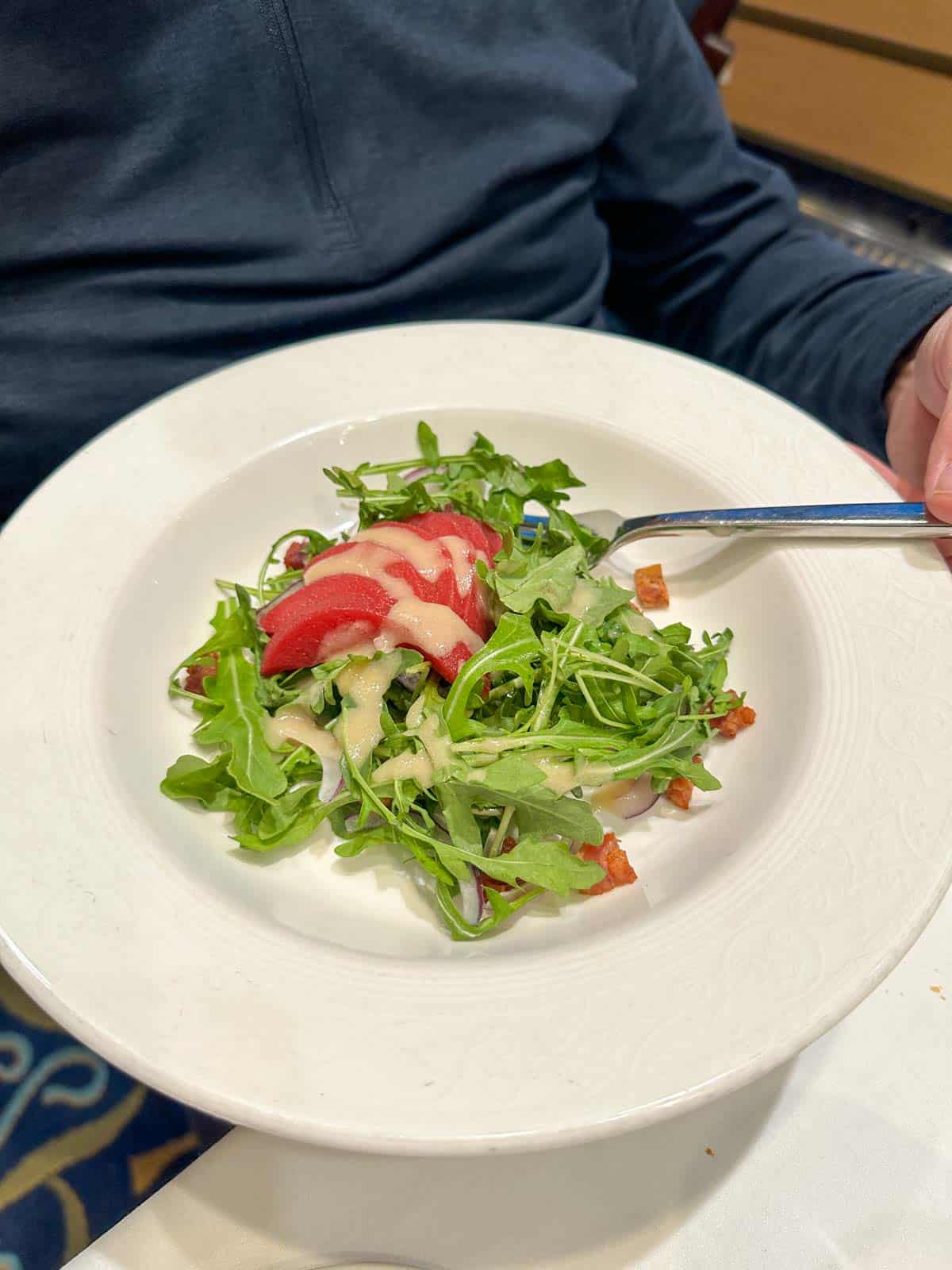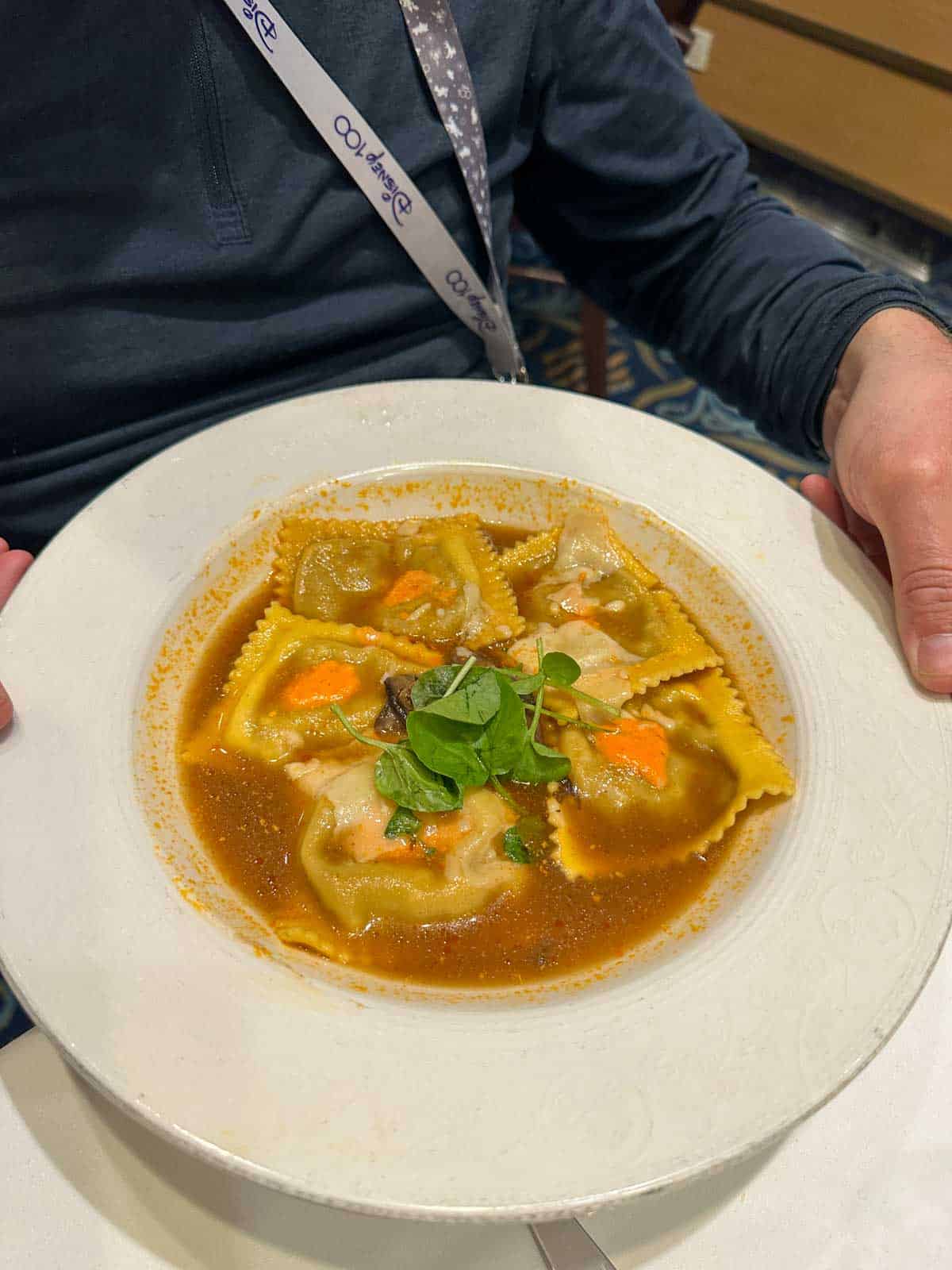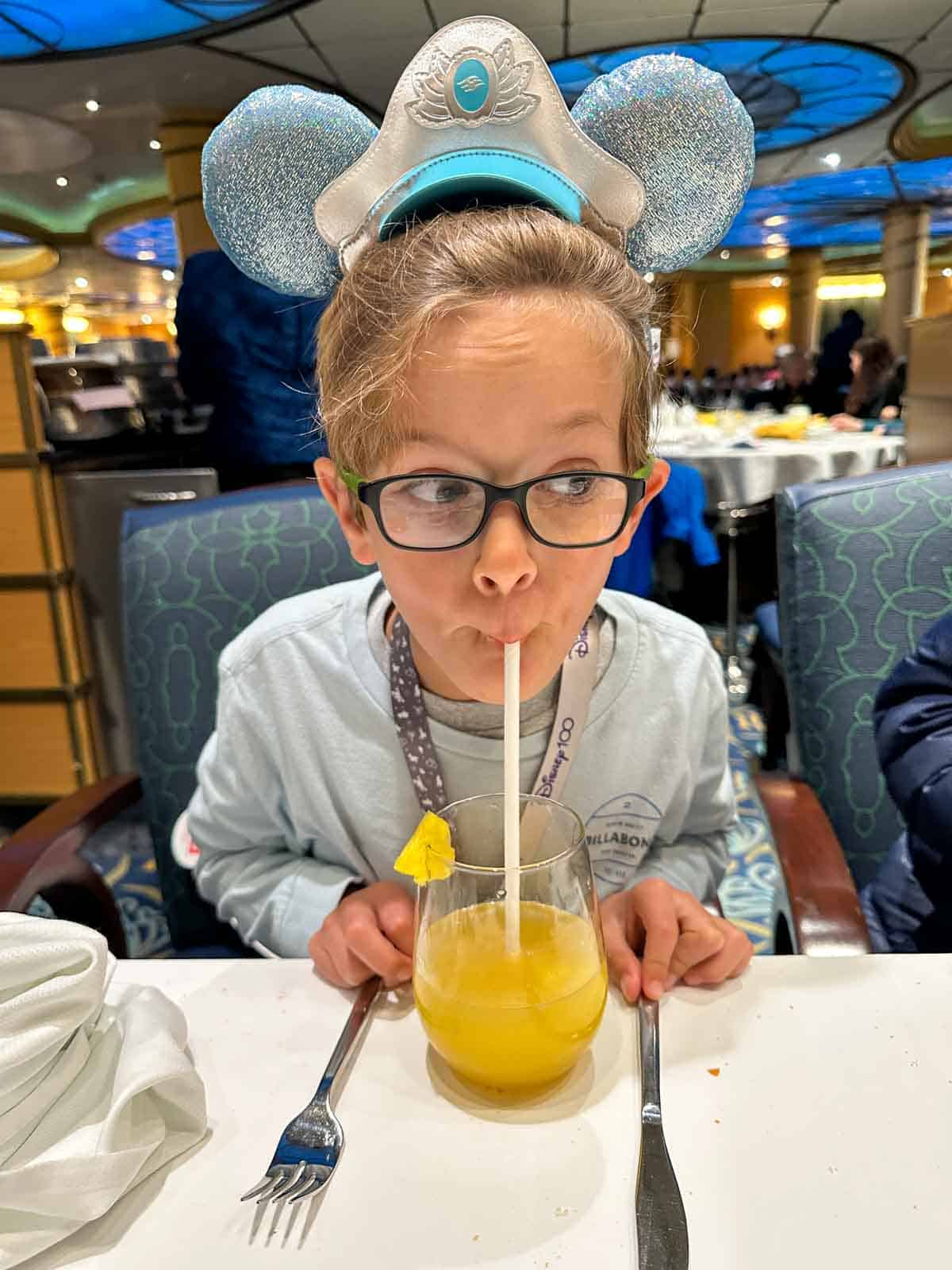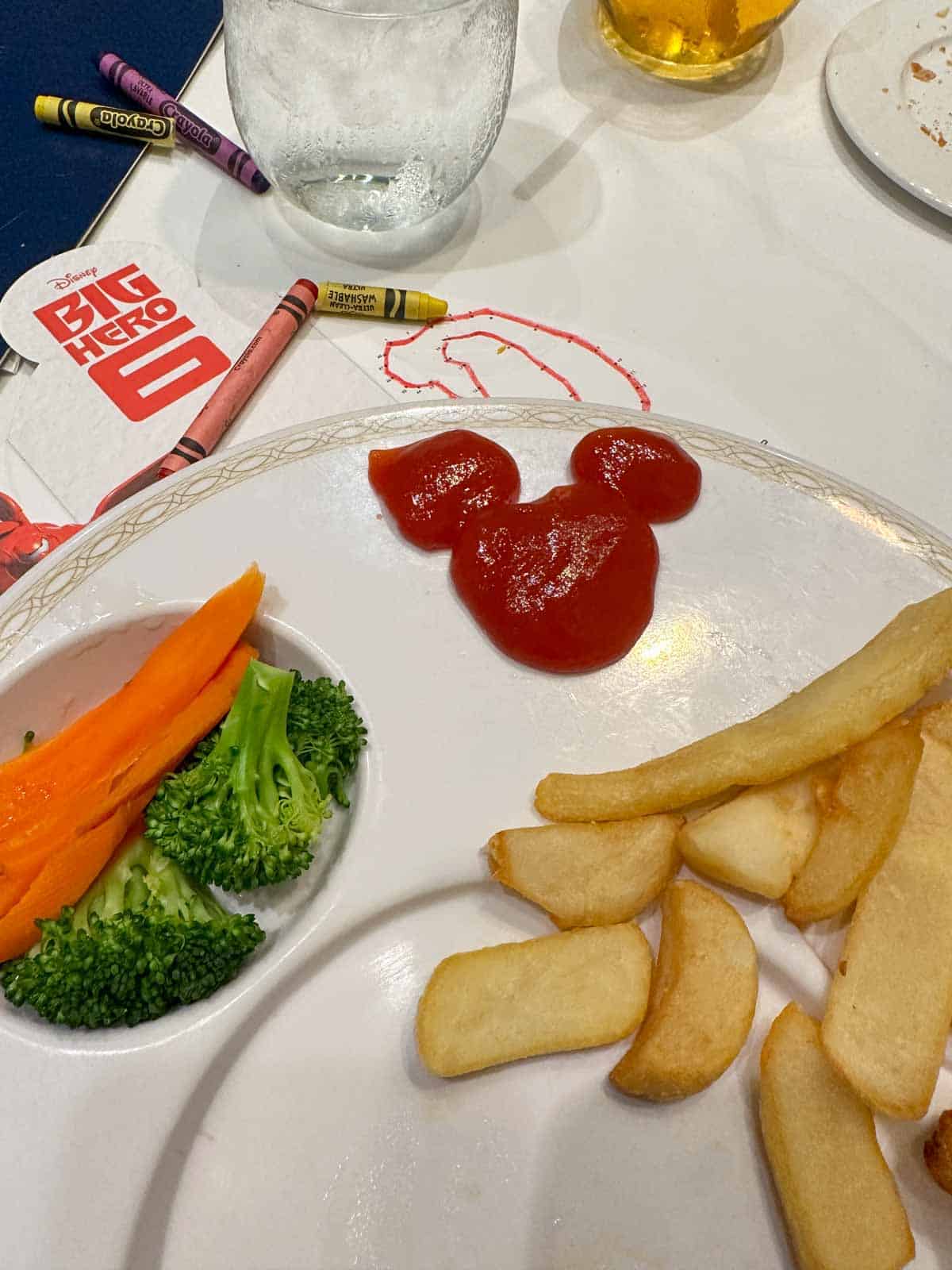 Animator's Palate
This super fun restaurant featured a savory fusion of Pacific Island, Asian, and California flavors. Other than the yummy food, the unique dinner show was a blast!
appetizers like smoked salmon tartare and serrano ham
soups
salads
focaccia with roasted garlic dip
pasta
tuna
meats
desserts were cake, cheesecake, pudding, and a sundae
The vegetarian appetizers and mains when we went were Black Truffle Pasta Purseittes and a Tomato Tarte, and Black Bean Chipotle Cakes and Halloumi.
A number of the mains were already gluten free, as were a couple salads, and the potato cheddar soup.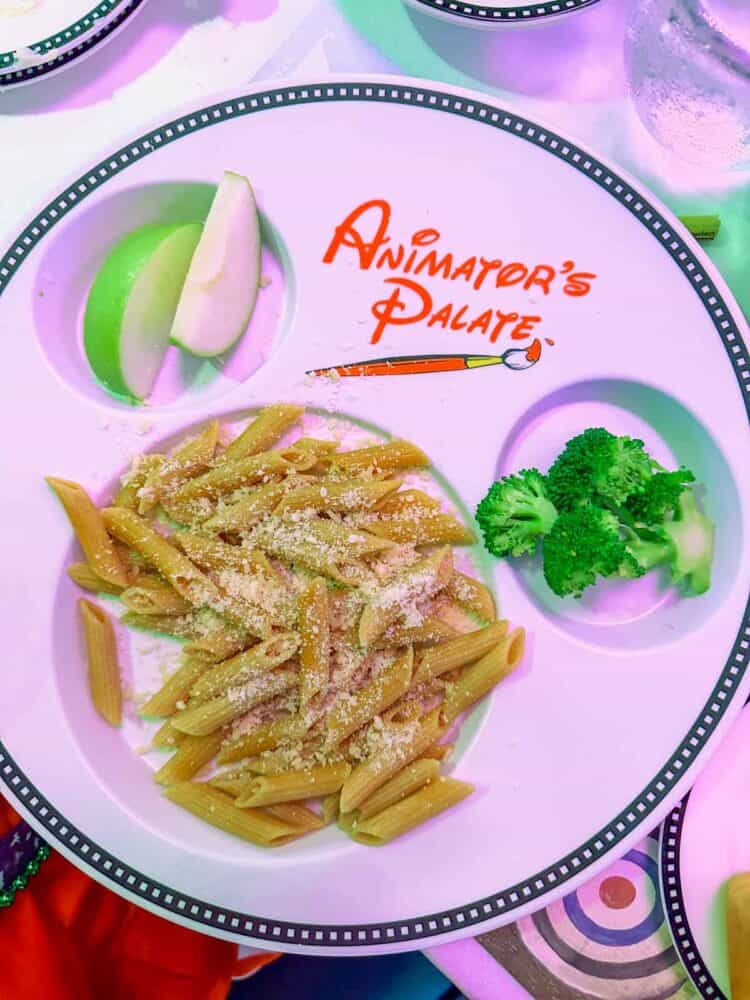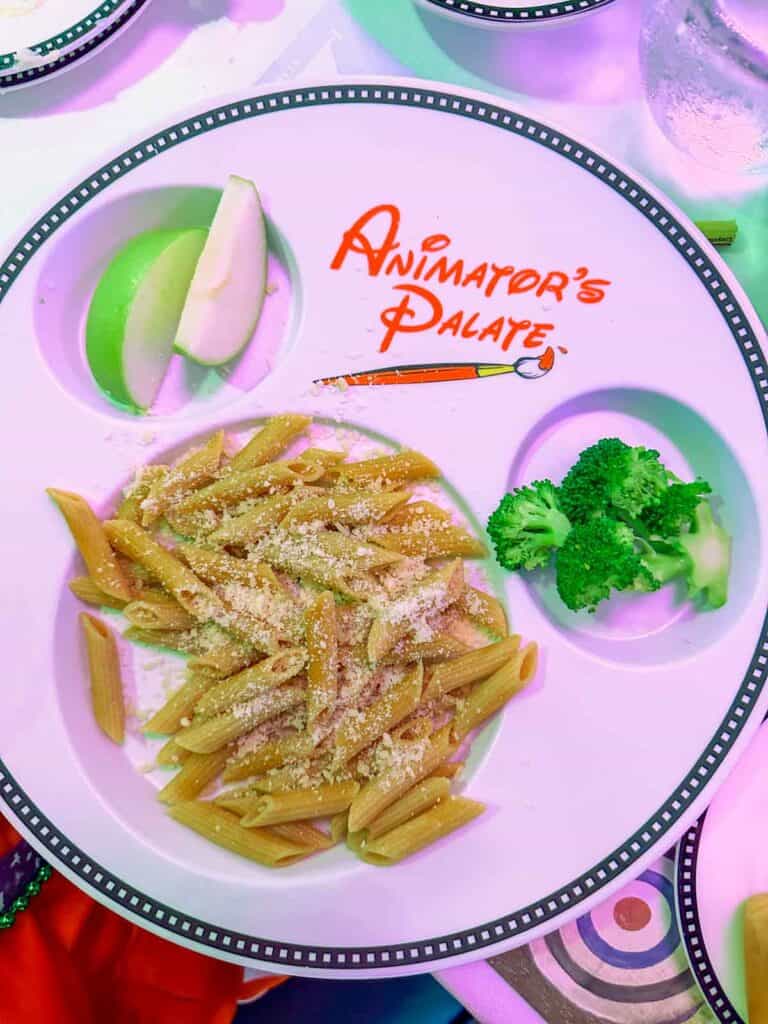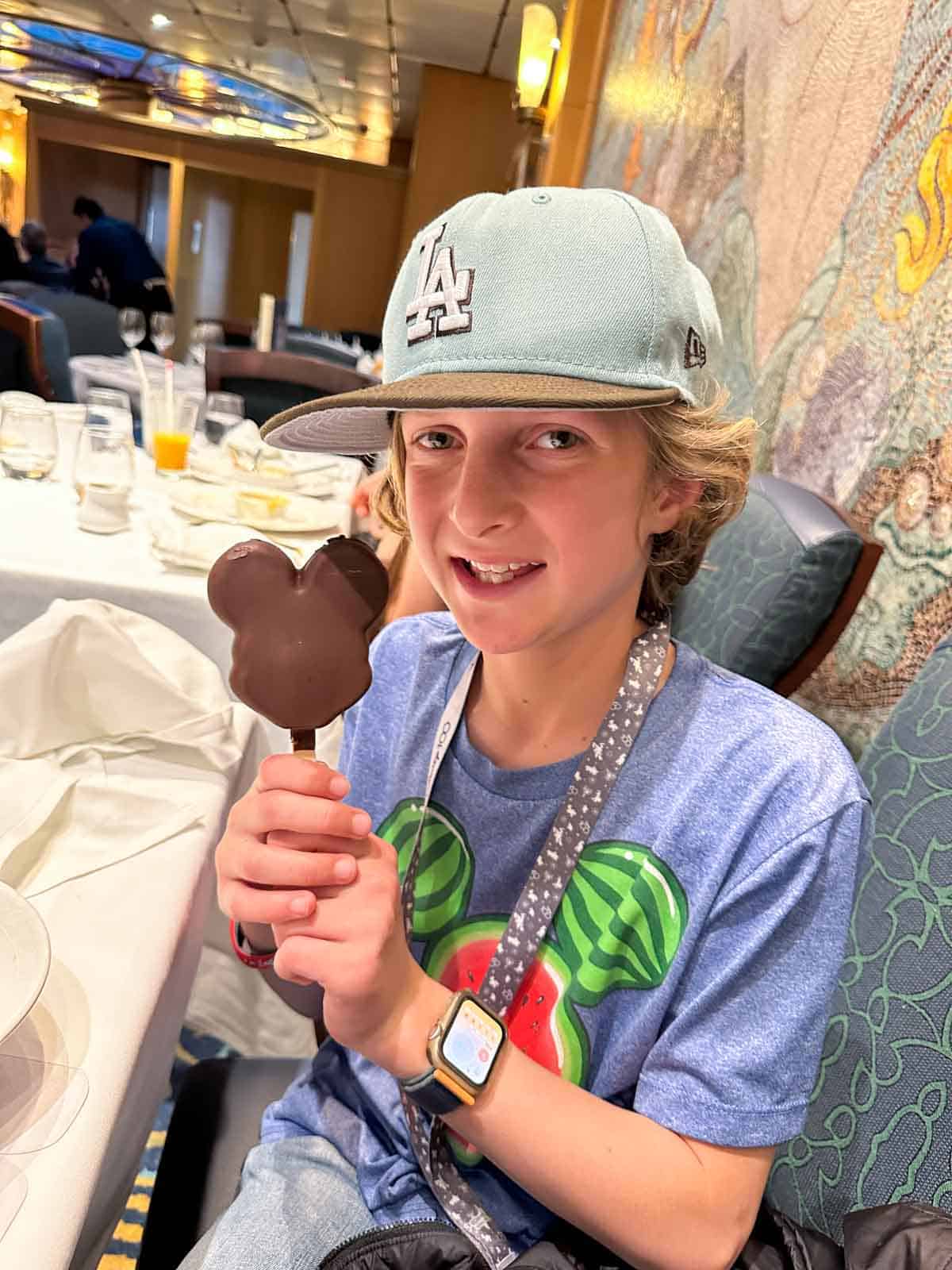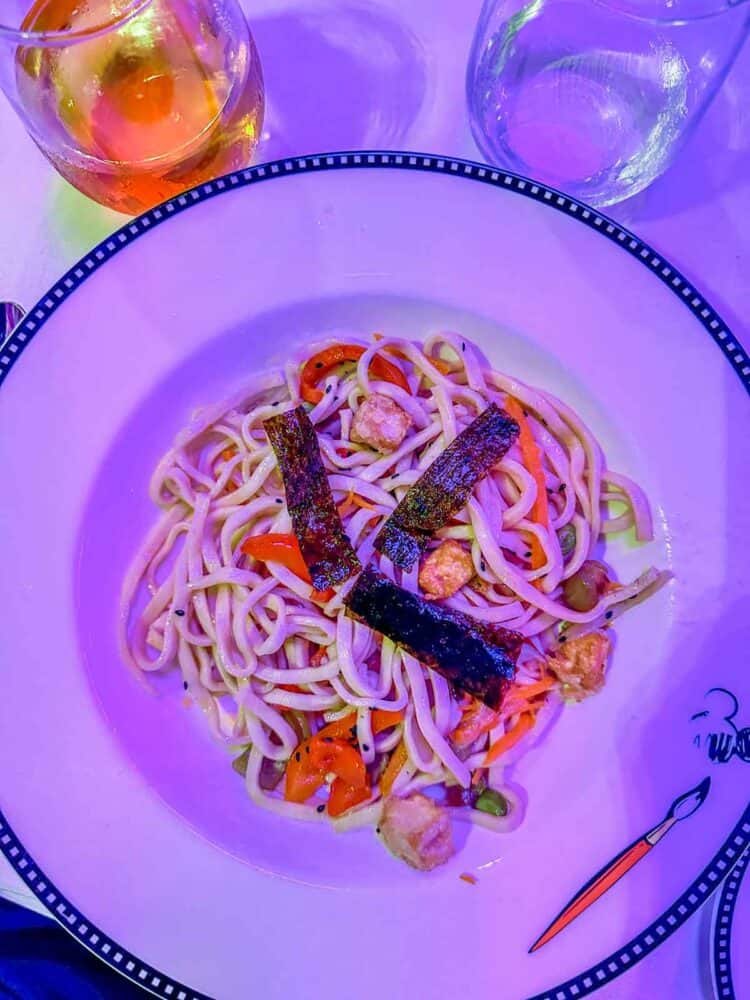 Tiana's Place
While we wait for the restaurant at the parks to open, we can already get a taste on the Disney cruises! Enjoy the jazz music and story telling while you enjoy the fabulous Southern cooking.
appetizers include sausage fritters, a cajun charcuterie platter, and shrimp and grits
tomato soup
salads
pasta
seafood
meats
brioche with roasted onion dip
desserts were beignets, layered sponge, bread pudding, and a sundae
The vegetarian items on the menu were an artichoke ravioli and roasted butternut squash. We also tried some amazing vegan Indian dishes that our waiter brought us to try and they were delicious! My fave was a curry with eggplant and rice.
There was a gluten free tuna tartar for an appetizer, a seafood pepper pot, wedge salad, shrimp salad, lobster salad, and entrees, even gluten free beignets and New Orleans Bananas Foster Sundae!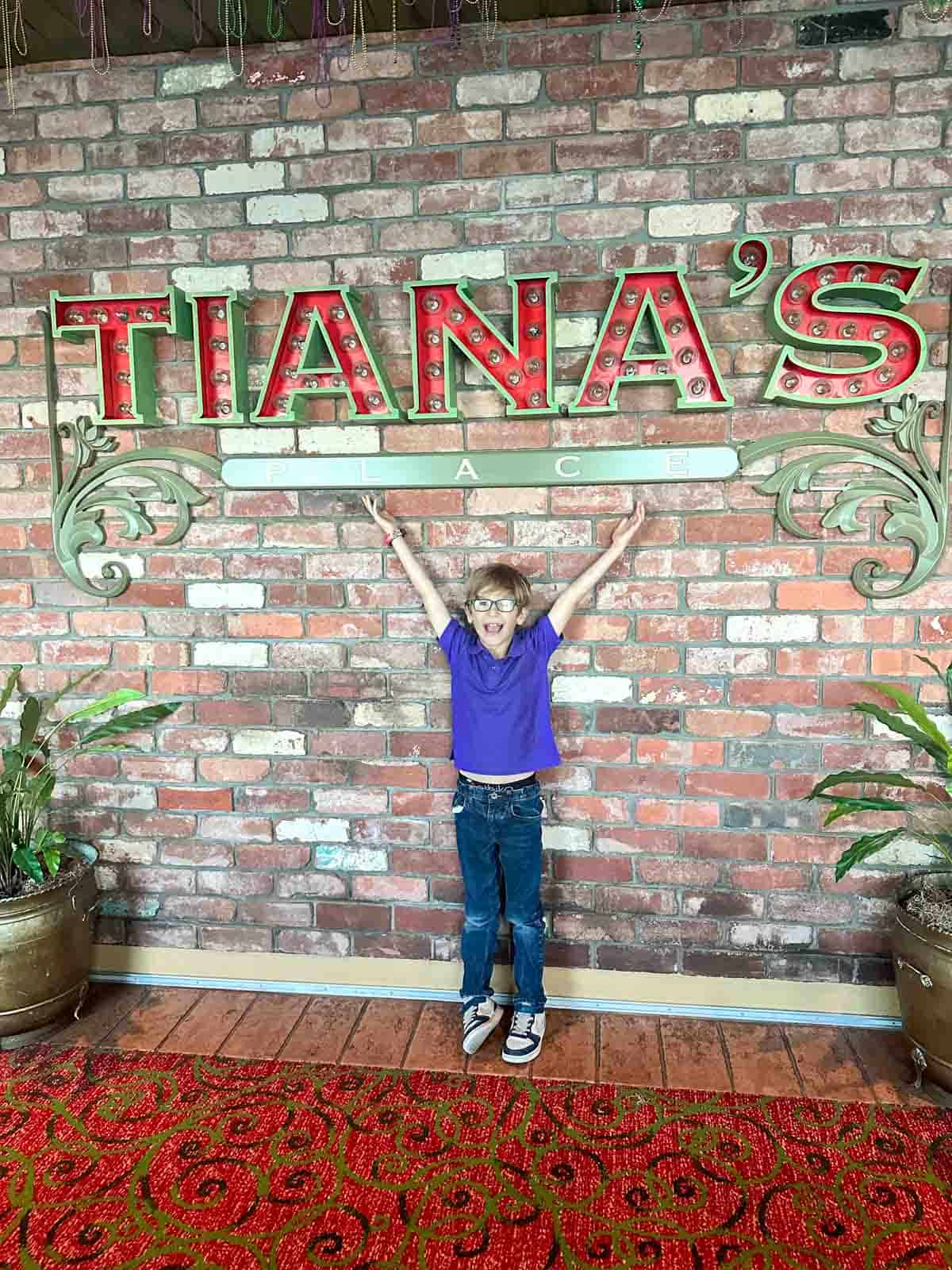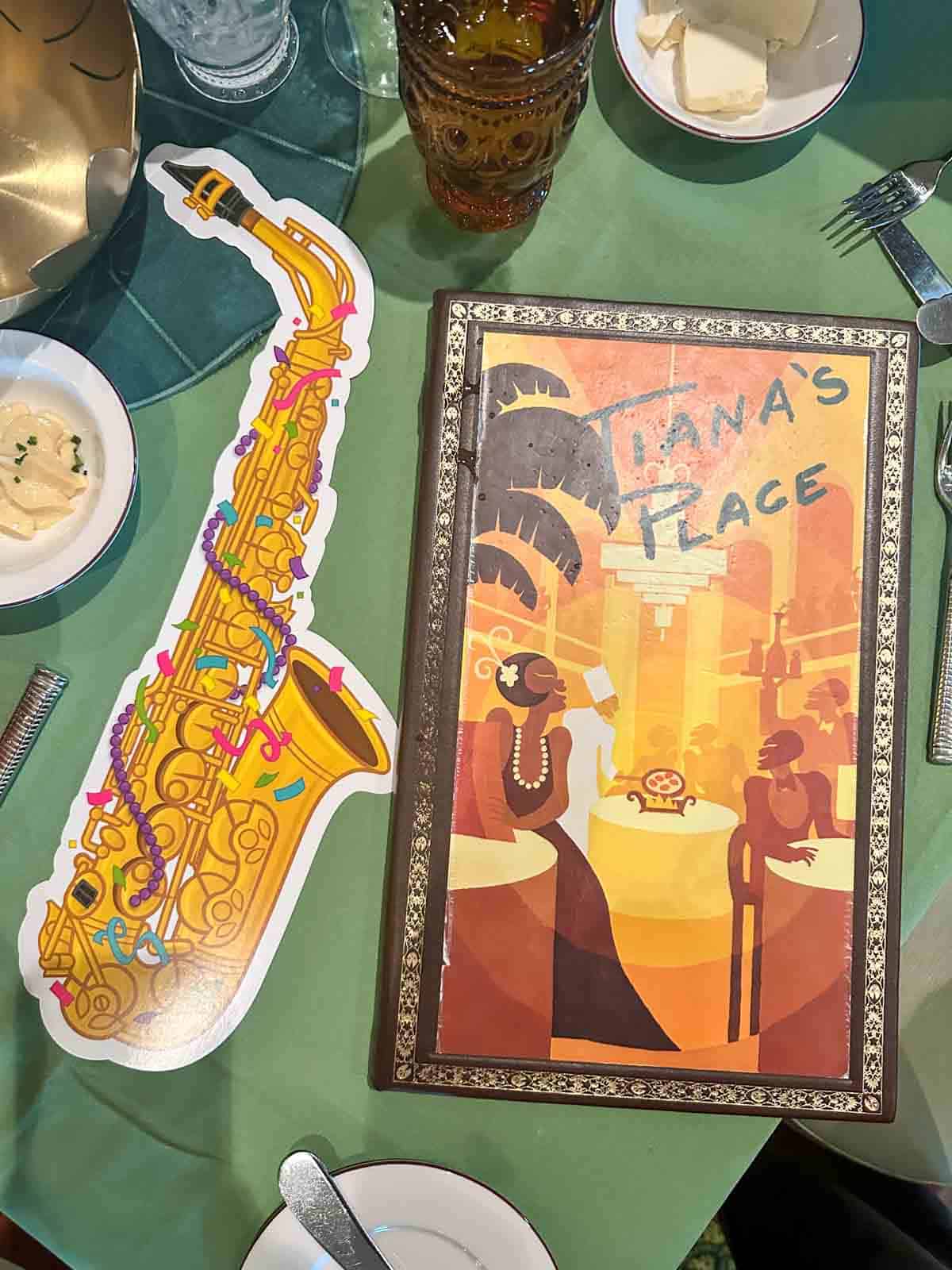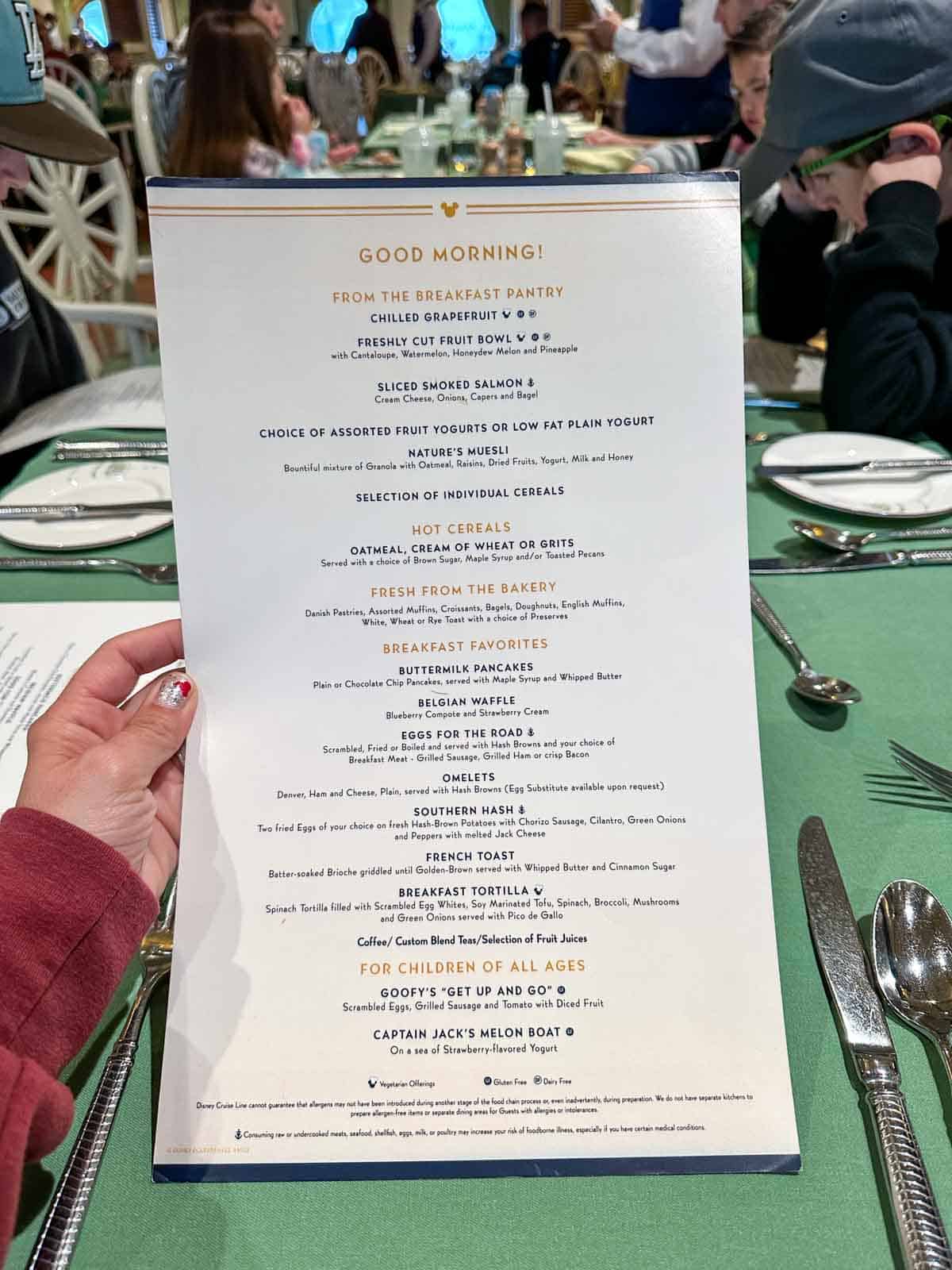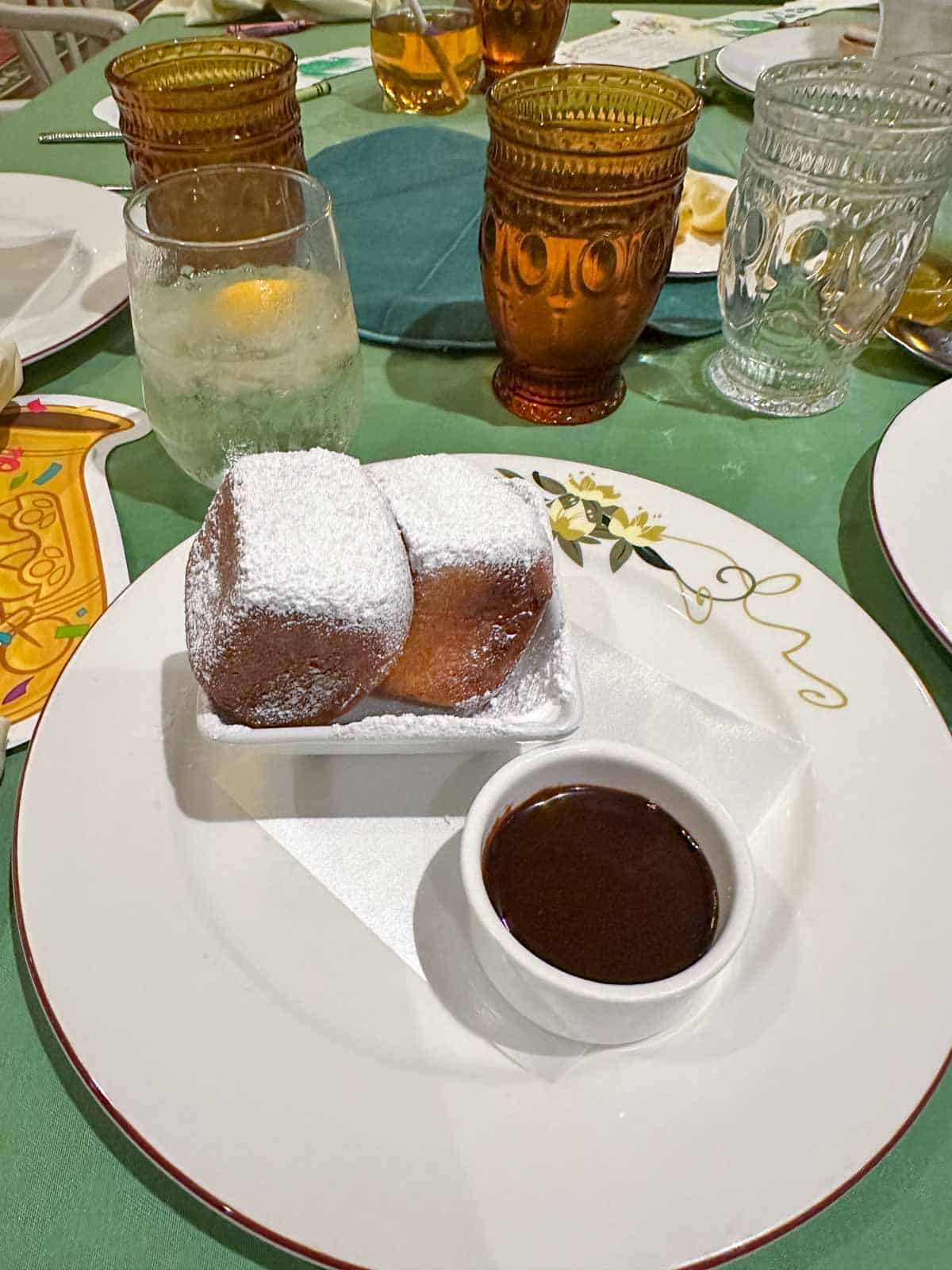 Palo
This is an adults only upscale restaurant that offers Italian food with a modern twist. We didn't go this time around but the menu includes:
caprese salad
antipasta salad
other salads
calamari
soup
pastas
pizza
seafood
meats
desserts like a cheese plate, soufflés, a tart, tiramisu, and panna cotta
Vegetarian options include a grilled mushroom and saffron arancini. While a variety of entrees, sides, and salads are gluten free. Speak with your server to discuss more options, or order ahead to ensure you get what you want!
Cruise Experiences
Another thing you can do on a Disney cruise is book special experiences. From a brunch at Palo to cocktail tastings and mixology classes, there are many options for all types of dietary preferences.
The experience we chose was a chocolate and wine tasing. There were options for dark chocolate to meet the needs of those who don't consume dairy. It was super informative and delicious!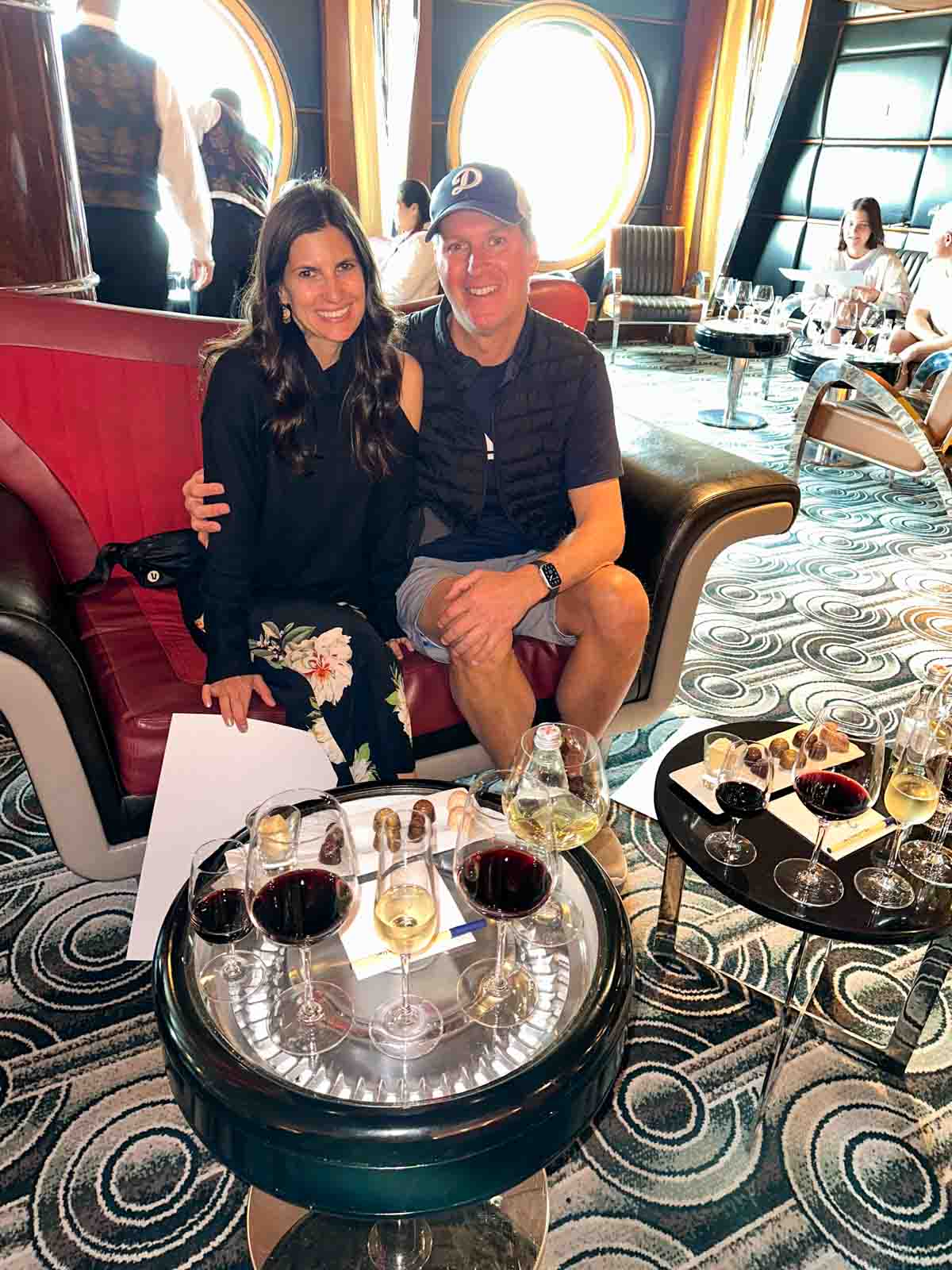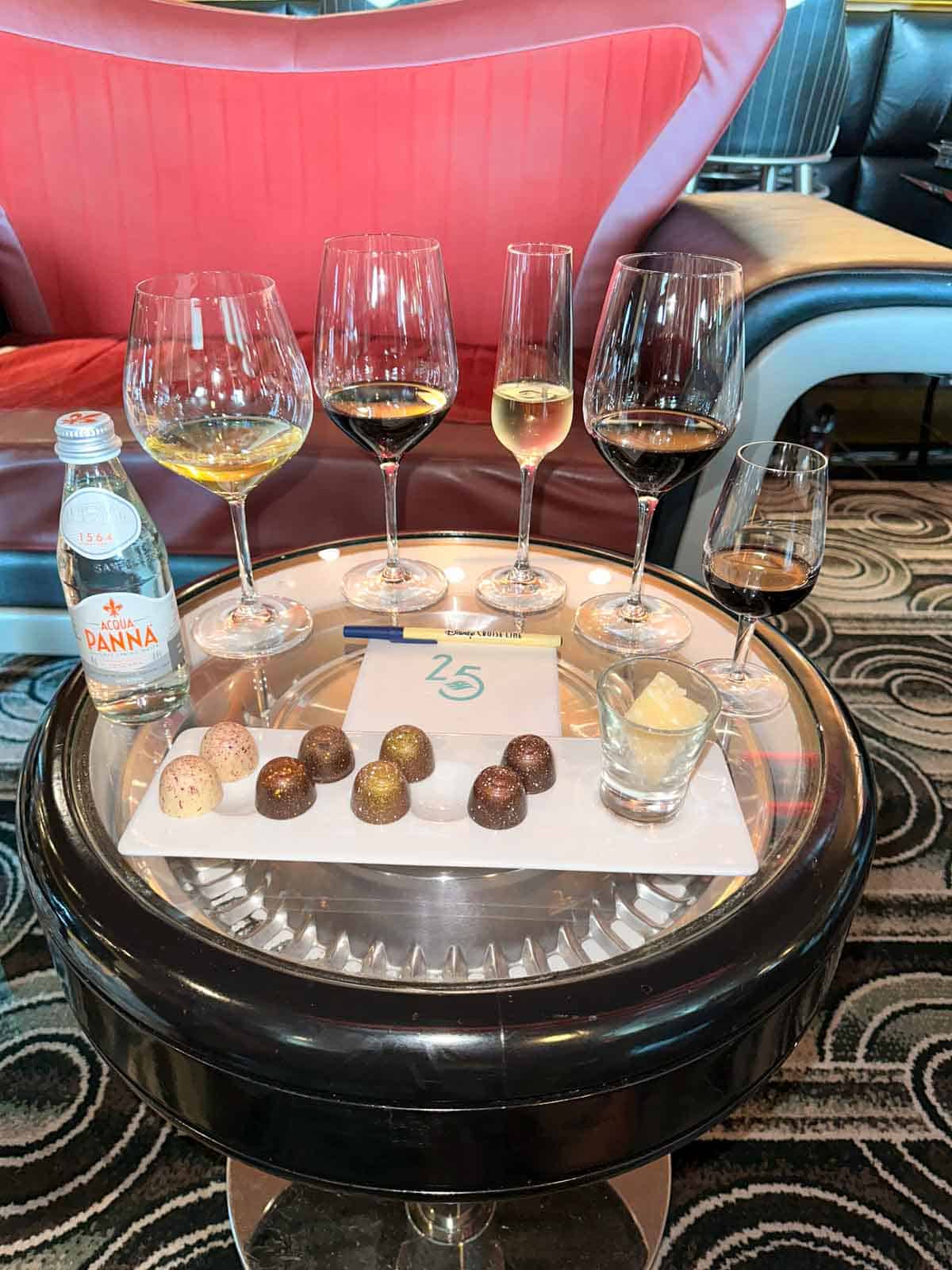 Tips for Vegan and Gluten Free Dietary Needs
Disney cruises do a great job of providing multiple options for plant based, gluten free, and other dietary preferences. However it's still important to talk to each restaurant and counter you eat at to communicate your dietary needs.
Be sure to let restaurant staff or chefs know that you a need vegan or gluten free options, and ask about their procedures to prevent cross-contamination if you are concerned about that. If you say you have an allergy, versus a preference, a chef will come out to talk to you personally.
Don't be afraid to ask questions, they're all more than willing to help you find vegan and gluten free options. You can even ask for the specific ingredient information.
When your food is served, especially at quick service spots, you can also double check with the cast member that is handing it to you that it is vegan or gluten free.
Some menus and menu items have distinctions to address certain diets, but make sure to ask the cast member what the distinctions mean for that item.
Disney Cruises and Environmental Impact
While accommodating dietary preferences is amazing for those that have medical or personal reasons for eating a certain way, Disney also makes other efforts to be environmentally friendly.
Here are a few things they do that blew me away:
Their fireworks are made from biodegradable material
All ships have dedicated Environmental Officers
the ships save all of the used cooking oil to recycle in ports of call. How amazing is this, in the Bahamas they convert the oil into biodiesel fuel for local vehicles!
The water that is collected from the air conditioning condensation is recycled onboard for other uses like laundry.
And easy and simple yet effective, both trash and recycling bins are available in each room!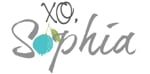 Source link
Fitnessnacks- #Disney #Cruise #Food #Vegan #Gluten #Free
Courtesy : https://www.veggiesdontbite.com/disney-cruise-food-vegan-gluten-free/