As an Amazon Associate I earn from qualifying purchases.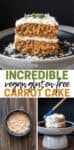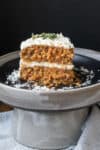 This gluten-free vegan carrot cake recipe is hands down incredible! Takes 15 minutes to prep, uses simple ingredients and has the perfect texture.
It's easy to make a moist droolworthy cake when you follow the right recipe! You will not believe this carrot cake has no butter, oil, eggs, dairy or gluten!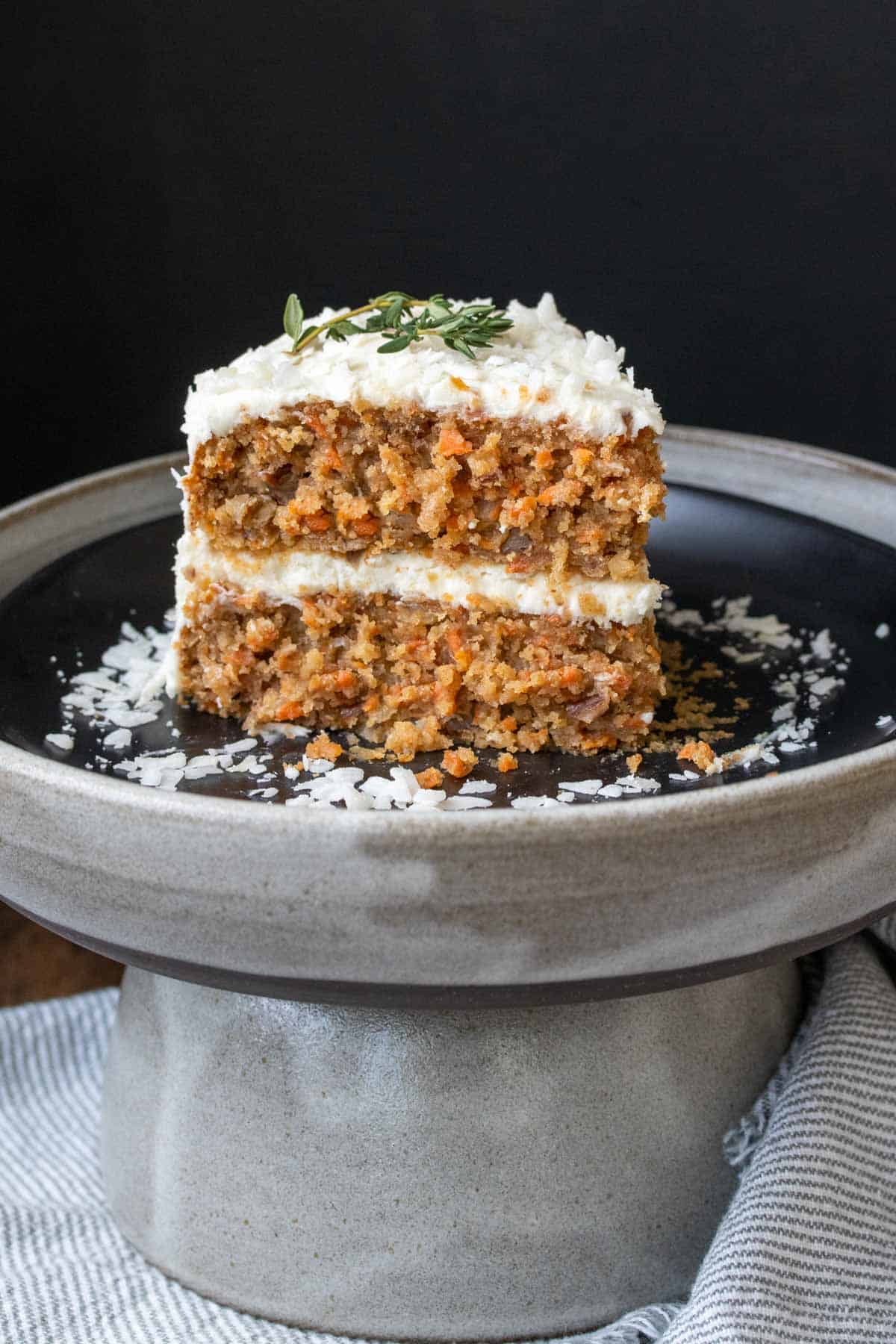 This is a sponsored conversation written by me on behalf of Silk. The opinions and text are all mine.
This recipe was originally published on 3/24/16
We are carrot cake obsessed and this easy recipe did not disappoint! The hardest part (read I'm lazy) is grating those carrots. So grate a lot, and save them because you will want this over and over again, especially if making my carrot cake smoothie or carrot cake overnight oats.
It seems that veggie filled desserts are something I excel in. My chocolate zucchini cake (which is also vegan and gluten-free) is a HUGE hit with my readers! And after the success of this carrot cake, I can't decide which I like best!
Ingredients
The flavor in this recipe for vegan carrot cake is insanely amazing. With a pillowy soft texture and perfectly moist middle, good luck having only one slice!
The basis of this cake is mostly whole foods. I tested and trialed different combinations of things to get the perfect flavor and texture that you'd find in a regular carrot cake, just a vegan and gluten free version! Here's what I ended up with:
Oat flour
Almond flour
Sugar 
Baking powder
Spices
Apple sauce
Milk
Apple cider vinegar
Grated carrots
Optional chopped nuts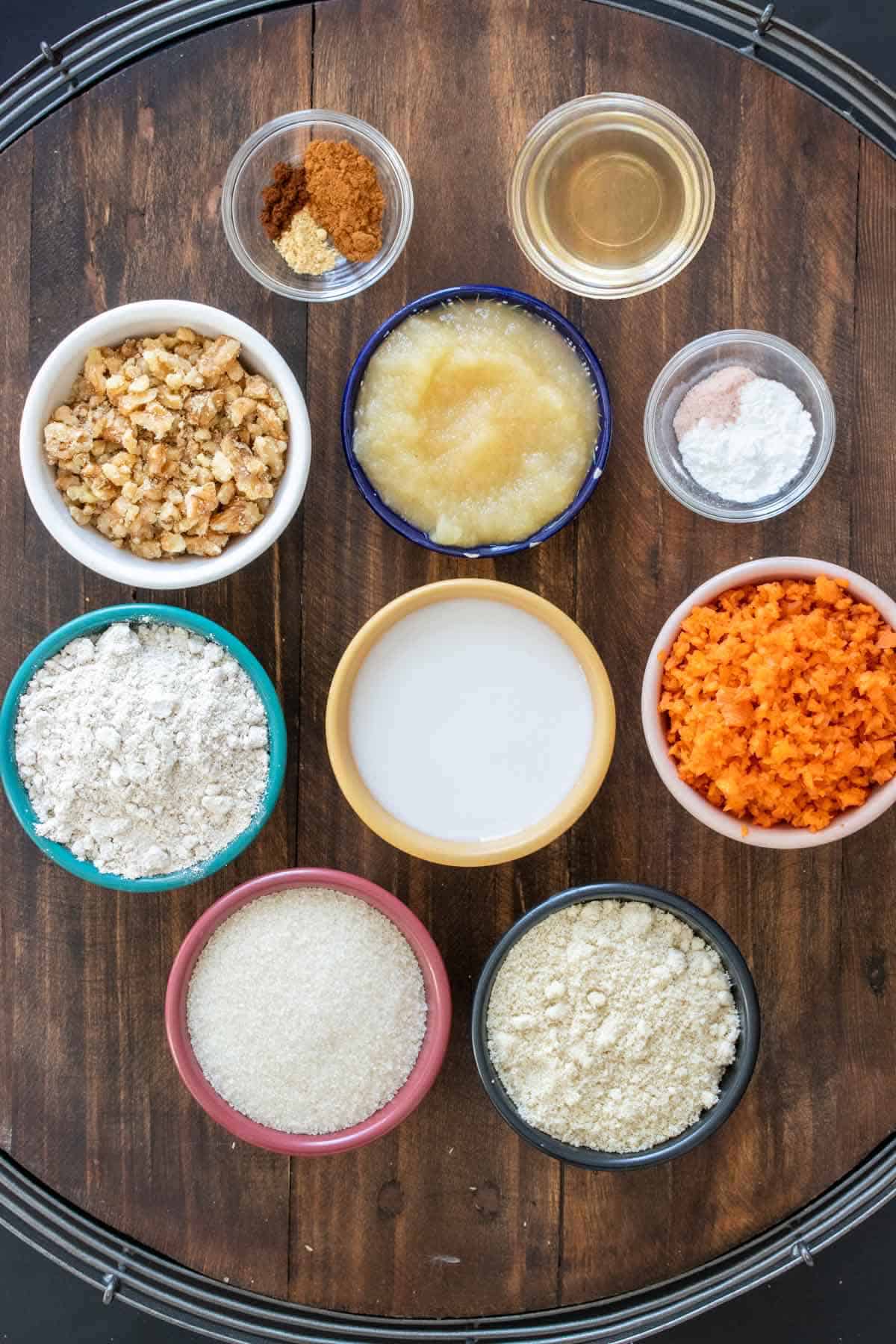 Preparation Tips
Cane sugar gives the best flavor to this easy vegan carrot cake. You can use coconut sugar instead but it will give you a deeper flavor that won't be as sweet.
You can cut out the ginger and cloves and just use more cinnamon if you prefer.
Watch the fat content of the milk you use, you don't want it too high or the cake will be too sticky and moist.
If you use the nuts know your cake will be a little more sticky and moist due to the fat content of the nuts so you may want to add less milk.
To grate the carrots, you can use a handheld cheese grater. But better yet, if you have food processor

with a grating attachment be sure to use that to save yourself the effort!

When you're grating the carrots, grate a few extra and make No Bake Carrot Energy Balls

with the leftovers!
Baking Tips
When making carrot cake with oat flour and almond flour you need accuracy measuring for the right texture, which is why I include precise weights.
If you prefer to measure, then measure the flours by scooping your measuring cup into the flour versus spooning it into it. This is how I measured when getting my weights.
This cake is finicky due to the moisture the carrots give. Make sure to look at the notes in the recipe before you bake!
This recipe makes 10 gluten free carrot cake cupcakes! Just pour the batter evenly into a prepared muffin tin and bake.

You'll need to reduce the baking time though to around 25 minutes, but keep checking until a toothpick comes out clean.
Storage tips
Whether you want to make this gluten free carrot cake recipe ahead of time, or (less likely) end up with leftovers, here's how to store it:
Vegan Carrot Cake will stay fresh if sealed in an airtight container at room temperature for 2-3 days.
You can also keep it in an airtight container for up to a week in the refrigerator.
If you want to save this even longer, wrap the cake well in plastic wrap, then place in a freezer safe airtight container and freeze up to three months.
Common Questions
Is carrot cake healthier than regular cake?
What makes something healthy, cake, cookies or salad for that matter, is what you put inside of it. If the ingredients are mostly whole foods, and foods that you'd eat on a regular basis, then heck yes it's healthy!
A couple adjustments from traditional cake make this vegan gluten free cake recipe on the healthier side. Regular white flour was replaced by a gluten-free combo I made up of oat and almond. While gluten-free doesn't make something healthy, the oat and almond flour are nutrient rich. Also, the fat from the butter was replaced by the almond flour.
How do you grate carrots for carrot cake?
Either using a cheese grater (watch those fingers!) or with a grating attachment on a food processor.
What frosting goes on vegan carrot cake?
Traditionally, Cream Cheese Frosting is used, but you can use vanilla or any other flavor you like.
How do you store carrot cake?
Carrot cake should be stored in an airtight container either on the counter, in the refrigerator, or in the freezer.
How long does vegan carrot cake last?
Carrot cake will last at room temp for 2-3 days, in the fridge for up to a week, and in the freezer for 3 months.
Can you freeze carrot cake?
Yes, you can freeze carrot cake! Wrap the cake in plastic wrap then store in an airtight freezer safe container.
Why is my carrot cake crumbly?
Carrot cake can be too crumbly for a number of reasons. One of which is already solved in this recipe, carrots can sometimes affect the gluten in cake mix which can make it crumbly. But, since this carrot cake is gluten free naturally, you shouldn't have that problem.
Also, make sure to accurately measure your ingredients (see tips), and not over mix or over bake your cake.
More Vegan Cake Recipes
If cakes are your thing but you strive to eat mostly whole foods, I've got you covered! This carrot cake recipe isn't the only gluten free vegan cake up my sleeve! Check out these other plant based cakes: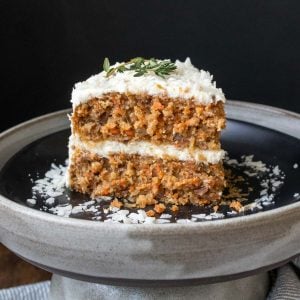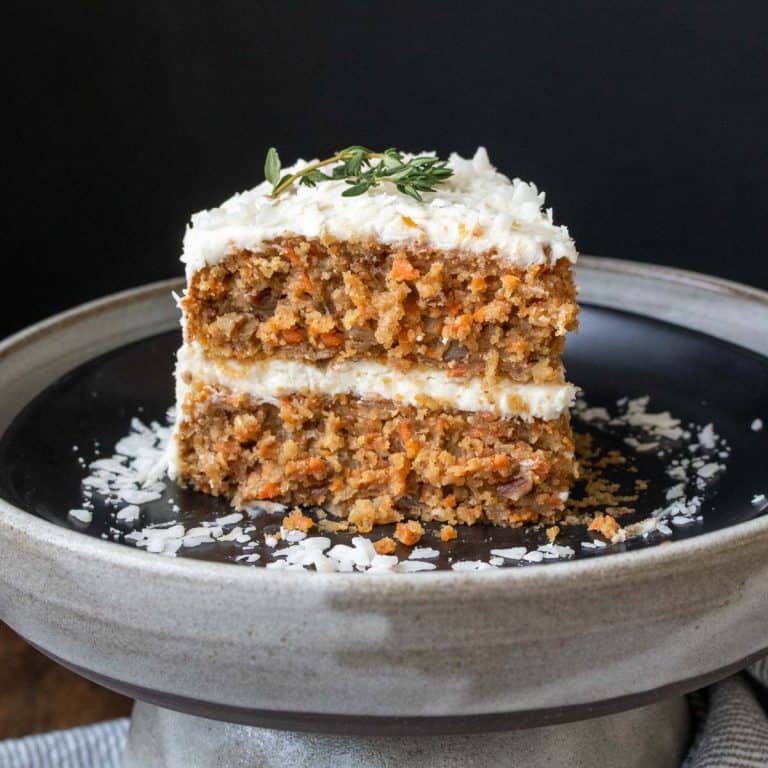 Incredible Vegan Carrot Cake (Gluten-Free)
Sophia DeSantis
This gluten-free vegan carrot cake is hands down incredible! Takes 15 minutes to prep, uses simple ingredients and has the perfect texture.
]]>
Prep Time 15 mins
Cook Time 35 mins
Total Time 50 mins
Course Dessert
Cuisine American
Servings 16
Calories 126 kcal
Ingredients 
US CustomaryMetric
1x2x3x
1 ¼

cup

oat flour

¾

cup

almond flour

1

cup

cane sugar

, see note

1

tablespoon

baking powder

4

teaspoons

cinnamon

, see note

½

teaspoon

ground ginger

, optional (see note)

½

teaspoon

ground cloves

, optional (see note)

½

teaspoon

sea salt

6

tablespoons

unsweetened apple sauce

¼

cup

cashew milk

, or other dairy free milk of choice (see note)

2

tablespoons

apple cider vinegar

1 ½

cups

grated carrots

, about 2 large carrots

½

cup

chopped walnuts or pecans

, optional (see note)
Instructions 
Preheat oven to 350 F/ 175 C.

Put flours, sugar, baking powder, seasonings and salt into a medium bowl. Whisk to mix and break up any clumps.

Make a little well in the middle and add in the apple sauce, milk and vinegar.

Mix again to combine and get a smooth batter.

Fold in the carrots and nuts.

Pour into a square or round cake pan (8 or 9 inches will work). Bake for about 35 minutes, start checking at 32, a toothpick should come out clean with a few crumbs on it. If you are making cupcakes start checking at 25 minutes. My cupcakes took around 28-30.

Frost or eat as is!
Notes
I trialed these with many different sugars and cane sugar gave the best flavor. You can use coconut sugar but it will give you a deeper flavor that won't be as sweet.
You can add another  ¼ cup of sugar if you want it sweeter especially if you don't use frosting.
You can cut out the ginger and cloves and use more cinnamon if you want to cut down ingredients and simplify.
You can use any milk you want but canned coconut milk has more fat than others so it will make this cake much more moist and sticky.
Nuts are optional, if you use them your cake will be more moist due to the fat so you may want to use 1 tablespoon less milk.
This makes ONE layer of cake. If you want a multi-layer cake make sure to multiply the recipe by however many layers you are making.
This can be made as 10 cupcakes. To make these as cupcakes bake between 25-30 minutes, start check at 25.
Nutrition info does not include the frosting and or nuts.
Servings are based on a square pan and cutting it into 16 square pieces.
Recipe by Veggies Don't Bite, visit our site for more great plant-based recipes.
Nutrition
Calories: 126kcalCarbohydrates: 22gProtein: 3gFat: 4gSaturated Fat: 1gSodium: 79mgPotassium: 158mgFiber: 2gSugar: 14gVitamin A: 2008IUVitamin C: 1mgCalcium: 59mgIron: 1mg
Nutrition and metric information should be considered an estimate.
Never miss a recipe!Sign up here and get a FREE quick and easy meal guide!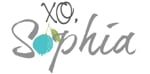 Source link
Fitnessnacks- #Incredible #Vegan #Carrot #Cake #GlutenFree
Courtesy : https://www.veggiesdontbite.com/peanut-butter-vegan-gluten-free-carrot-cake/