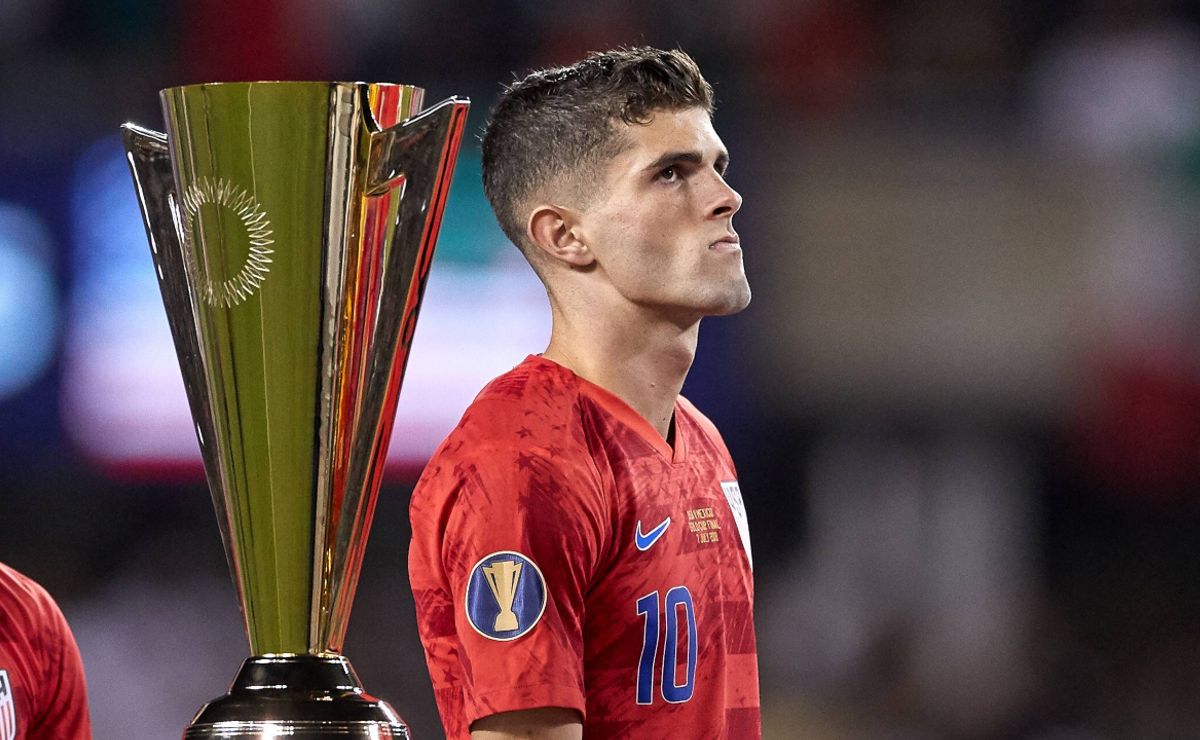 Concacaf has unveiled the schedule for the upcoming 2023 Gold Cup, including where the USMNT will be in action. The tournament runs from June 16 to July 16 this summer. However, the first week of the competition will be the prelims. Three teams will qualify for the main tournament during this phase.
The United States men's national team will play their group stage games in Chicago, St. Louis and Charlotte. Solider Field in Chicago hosts the team's opening matchup of the competition against Jamaica on June 24. The Yanks will then travel to CITYPARK in St. Louis to face one of the prelims winners four days later. They will complete their group stage fixtures against Nicaragua at Bank of America Stadium in Charlotte on July 2nd.
14 U.S. stadiums, 1 Canadian city to host games
Along with these three arenas, 11 other stadiums around the United States are set to host Gold Cup matches. BMO Field in Toronto will also host one group stage match as well. Canada is set to play their first game of the competition on home soil.
Fort Lauderdale's DRV PNK Stadium will be the home venue for all of the prelim matches. Stadiums in Arlington, Cincinnati, San Diego, and Las Vegas are set to host knockout stage games. The 2023 Gold Cup Final will be held at SoFi Stadium in Los Angeles on July 16th.
Tickets for the summer tournament are set to go on sale on Tuesday, April 25th via GoldCup.org.
USMNT kicks off Gold Cup in Chicago
Complete 2023 Gold Cup Group Stage schedule (all times eastern):
Saturday, June 24, 2023 – Group A
United States vs Jamaica – Soldier Field, Chicago, IL (9:30 PM)
Sunday, June 25, 2023 – Groups A and B
Nicaragua vs Winner Prelims 9 – DRV PNK Stadium, Fort Lauderdale, FL (3:30 PM)
Haiti vs Qatar – NRG Stadium, Houston, TX (6:00 PM)
Mexico vs Honduras – NRG Stadium, Houston, TX (8:00 PM)
Monday, June 26, 2023 – Group C
El Salvador vs Winner Prelims 8 – DRV PNK Stadium, Fort Lauderdale, FL (6:30 PM)
Costa Rica vs Panama – DRV PNK Stadium, Fort Lauderdale, FL (8:30 PM)
Tuesday, June 27, 2023 – Group D
Canada vs Winner Prelims 7 – BMO Field, Toronto, CAN (7:00 PM)
Guatemala vs Cuba – DRV PNK Stadium, Fort Lauderdale, FL (8:45 PM)
Wednesday, June 28, 2023 – Group A
Jamaica vs Nicaragua – CITYPARK, St. Louis, MO (7:30 PM)
Winner Prelims 9 vs United States – CITYPARK, St. Louis, MO (9:30 PM)
Thursday, June 29, 2023 – Group B
Qatar vs Honduras – State Farm Stadium, Glendale, AZ (7:45 PM)
Haiti vs Mexico – State Farm Stadium, Glendale, AZ (10:00 PM)
Friday, June 30, 2023 – Group C
Winner Prelims 8 vs Panama – Red Bull Arena, Harrison, NJ (6:30 PM)
El Salvador vs Costa Rica – Red Bull Arena, Harrison, NJ (8:30 PM)
Saturday, July 1, 2023 – Group D
Cuba vs Winner Prelims 7 – Shell Energy Stadium, Houston, TX (7:30 PM)
Guatemala vs Canada – Shell Energy Stadium, Houston, TX (9:30 PM)
Sunday, July 2, 2023 – Groups A and B
United States vs Nicaragua – Bank of America Stadium, Charlotte, NC (7:00 PM)
Jamaica vs Winner Prelims 9 – Levi's Stadium, Santa Clara, CA (7:00 PM)
Honduras vs Haiti – Bank of America Stadium, Charlotte, NC (9:00 PM)
Mexico vs Qatar – Levi's Stadium, Santa Clara, CA (9:00 PM)
Tuesday, July 4, 2023 – Groups C and D
Winner Prelims 7 vs Guatemala – Red Bull Arena, Harrison, NJ (6:30 PM)
Canada vs Cuba – Shell Energy Stadium, Houston, TX (6:30 PM)
Costa Rica vs Winner Prelims 8 – Red Bull Arena, Harrison, NJ (8:30 PM)
Panama vs El Salvador – Shell Energy Stadium, Houston, TX (8:30 PM)


Source link
Fitnessnacks and Sports – #USMNT #play #Chicago #Louis #Charlotte #Gold #Cup
Courtesy : https://worldsoccertalk.com/news/usmnt-to-play-in-chicago-st-louis-and-charlotte-in-gold-cup-20230419-WST-429164.html