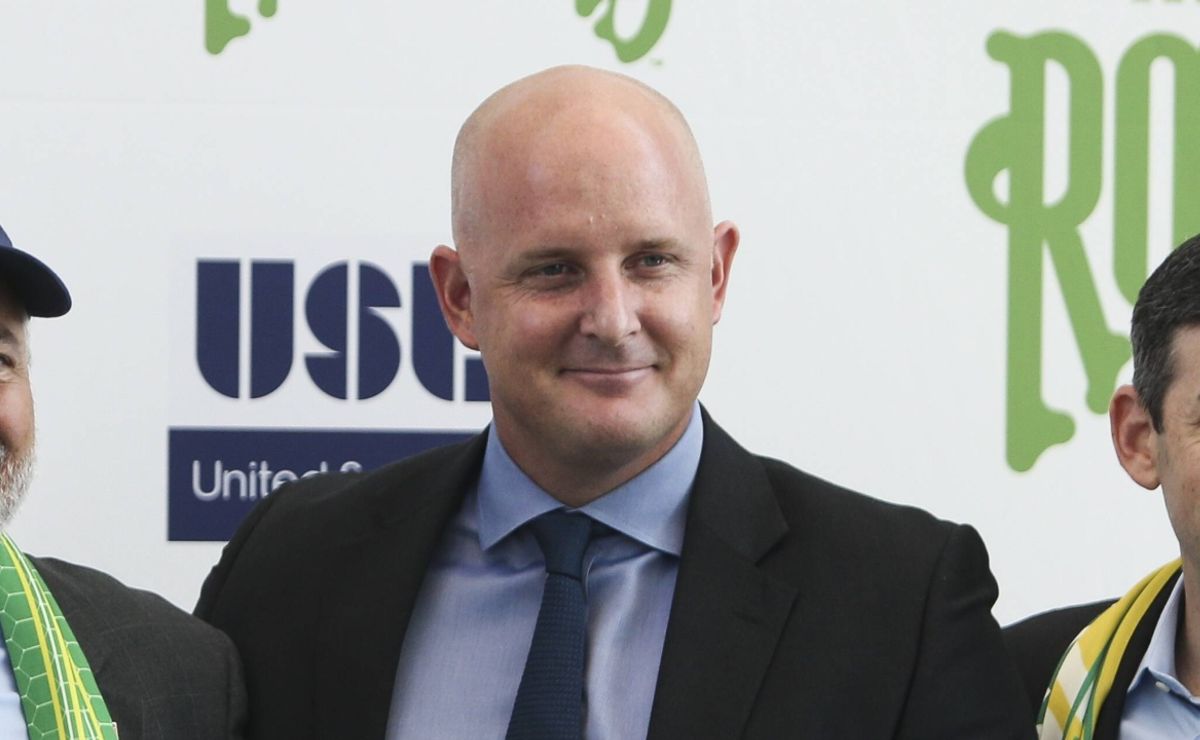 USL President Jake Edwards has stepped down from his role at the lower league soccer division.
Edwards served as the President of the United Soccer League for eight years. He was at the organization for two more before then. He passes the presidency on to separate roles for different USL tiers. Then, the overarching head of USL will go to a collection of individuals already associated with the organization.
The USL released a statement on Thursday commending Edwards's work with the various soccer divisions to make the United Soccer League into an extensive sporting organization in North America. Across the two leagues, the USL Championship and USL League One, there are 36 professional clubs. However, Edwards also oversaw nearly 200 pre-professional teams across the United States.
USL CEO Alex Papadakis says Edwards work was not just key for the development of the United Soccer League, but for the sport as a whole in the country.
"All of us at the USL are grateful for the contributions that Jake Edwards has made to growing not only the USL, but also soccer in America," said Papadakis. 
USL growth under Jake Edwards as President
When Jake Edwards was President of the USL, a number of changes happened within the organization. In 2015, when Edwards rose to the position, USL embarked on a major rebrand of the league. Just four years later, USL restructured into the current three-tier men's system we see currently.
Yet, Edwards did much more than that with USL. Not only is there the USL Academy for youth talent in the United States, but he also contributed to women's soccer. The USL W League is a pre-professional women's league that only kicked off in 2022. In 2024, a professional women's league, the USL Super League, begins its first campaign.
"It has been an enormous honor to help lead that growth during my tenure alongside a fantastic executive team at USL HQ, and over the next decade, I believe the USL will continue to shape the future of the sport at all levels," Edwards said.
Jeremy Alumbaugh and Lee O'Neill will become presidents of USL Championship and League One, respectively. The senior executive team includes those two as well as the USL's CEO, COO Justin Papadakis and other heads of groups in the USL.
PHOTO: IMAGO / ZUMA Wire


Source link
Fitnessnacks and Sports – #USL #President #Jake #Edwards #steps #post
Courtesy : https://worldsoccertalk.com/news/usl-president-jake-edwards-steps-down-from-post-20230427-WST-430628.html