Today, we're talking to the NEW World's Strongest Man, Mitchell Hooper. Mitchell is actually joining the podcast for a second time! He's the first Canadian athlete to ever hold the title of World's Strongest Man, and he did it in a Finals packed with former champions. Did we mention it's only his SECOND year as a pro strongman?
Mitchell updates us on 24 hours in the life of a new World's Strongest Man, along with how his goals and outlook on the sport have shifted since we last chatted. He also talks about getting back to his day job — yes, he has a full time job outside of strongman! — and the media circus that started right after he hoisted the famous trophy.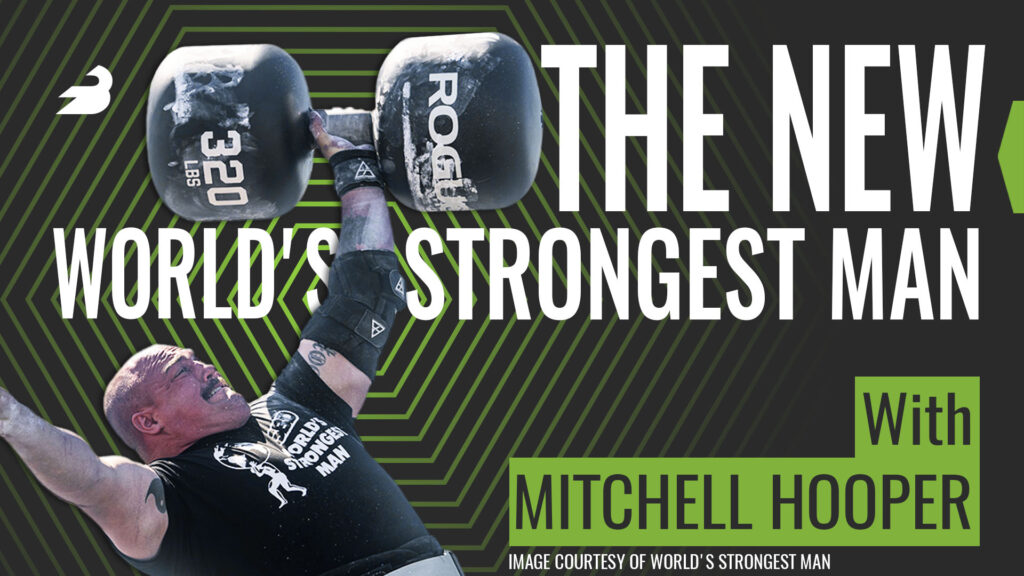 View this post on Instagram
In this episode of the BarBend Podcast, host David Thomas Tao talks to Mitchell Hooper about:
Has Mitchell's victory sunk in yet? (1:30)
Diving right back into the media circus post-victory (2:00)
Weaknesses Mitchell drilled in pre-comp training, including circus dumbbell (4:40)
Going head-to-head with previous champions (8:30)
The thrill of victory and sharing it with his fiancé (11:25)
Has Mitchell had THE fastest rise in pro strongman history? And what would he change about the sport? (14:00)
Mitchell's clinical practice and day job (16:00)
Can Mitchell complete the first-ever men's pro strongman sweep? (17:00)
Relevant links and further reading:
Follow Mitchell on Instagram
Follow David Thomas Tao on Instagram and Twitter
The post The NEW World's Strongest Man (with Mitchell Hooper) appeared first on BarBend.


Source link
Fitnessnacks – #Worlds #Strongest #Man #Mitchell #Hooper
Courtesy : https://barbend.com/mitchell-hooper-worlds-strongest-man-podcast/