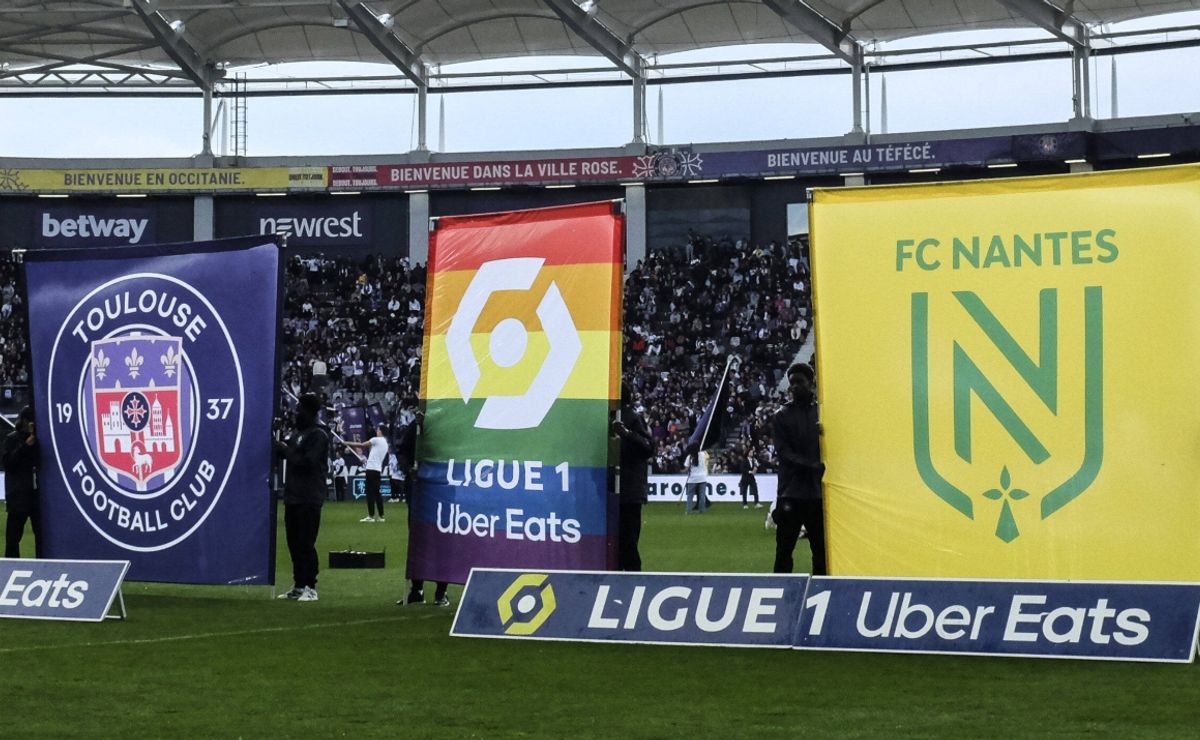 Several Toulouse players were left out of the squad for their Ligue 1 encounter against Nantes on Sunday.
It is believed that the players refused to have their names associated with a league-wide gesture against homophobia.
Rainbow colors to support campaign
All the fixtures this weekend were dedicated to the Ligue 1's campaign to combat homophobia with numbers on the back of players' shirts marked in rainbow colors.
This was a gesture of support for the International Day against Homophobia, Transphobia, and Biphobia on Wednesday.
The Daily Mail has reported that five Toulouse players namely Zakaria Aboukhlal, Moussa Diarra, Fares Chaibi, Logan Costa, and Said Hamulic expressed their disapproval against the campaign to manager Phillpe Montanier and didn't want to take part in the game.
Players refuse to wear shirts
The report also states that Aboukhlal and Hamulic outright refused to wear the shirts.
A statement from the club read, "Some players from the professional squad have expressed their disagreement with the association of their image with the rainbow colors representing the LGBT movement. While respecting the individual choices of its players, and after numerous exchanges, Toulouse Football Club has chosen to leave the said players out of the match."
The match ended 0-0 as both sides shared the spoils.
Aboukhlal took to his Twitter account making his intentions clear, "I have made the decision not to take part in today's game. Respect is a value that I hold in great esteem. It extends to others, but it also encompasses respect for my own personal beliefs. Hence, I don't believe I am the most suitable person to participate in this campaign."
This is not the first time that a player has refused to take part in a league game. Last year Idrissa Gueye refused to feature in an encounter while at PSG in order to avoid wearing the anti-homophobic shirt.
Stade Brest manager Eric Roy also disapproved of the campaign saying with some players not taking part could play a decisive role in any of the club's fortunes as we enter the business end of the season.
He said, "The programming of this day against homophobia is catastrophic."
" You can see that there are players who have a problem with it. Everyone is free to express their opinions. Personally, I have no problem with it. But there are players who may have a problem with it. Then you should not schedule this campaign at that time when you know some players are fighting to avoid relegation. You could do it in December, September."
Photo credit: IMAGO / PanoramiC


Source link
Fitnessnacks and Sports – #Toulouse #players #axed #Ligue #stands #homophobia
Courtesy : https://worldsoccertalk.com/news/toulouse-players-axed-as-ligue-1-stands-against-homophobia-20230514-WST-432885.html