61
Manchester United have won the Manchester Derby, beating City 2-1.
The atmosphere for United's last home game of the season was incredible and the record attendance was smashed as 7864 fans packed out Leigh Sports Village.
City got the game under way but United soon stole the ball back off the Blues and it was Hayley Ladd who put the Reds ahead with a strike which found the top corner, Ellie Roebuck could only watch.
Moments later and United came again, this time it was Toone who got the shot off but it was defended well. Parris followed up but Roebuck gathered.
This was a brilliant start from the home team.
City had a free kick and though it was in a dangerous area it floated over the top of everyone and safely into Earps' arms.
Zelem was quick to win balls back as was Parris and Toone – they wanted it more.
Shaw managed to shake off United's defence but Batlle recovered well to block the shot and it went out for City's first corner.
It was a good delivery but Earps rose to pluck it from the sky.
At the other end, a United corner almost led to a second as Galton headed it goalwards but it landed on the roof of the net.
City threatened, a ball landed at the feet of Shaw, she tried to dig it out in the six yard box and found a teammate instead who rattled the upright.
They were growing into the game and causing United problems at the back.
United just had to see out this spell, which they did, and then they went back to dominating, but for all their chances they couldn't double their lead.
City were sloppy at the back and Blundell stole it in space but instead of taking on the shot herself she passed to Parris who hit it straight at Roebuck.
Just before half-time and Parris made a brilliant run, Roebuck came out and completely missed the ball, clattering Parris – a straight red!
United took an unusual free kick, Russo tried to find the bottom corner by smashing it under the wall but it was just a fraction wide.
The Reds kept the pressure on and Galton almost made it two but her shot was wide.
City came out fighting in the second half with a good spell of possession and they threatened the box but luckily, the Reds kept their cool and managed to clear.
A brilliant run from Galton came to an abrupt end as she was brought down in the box but somehow the free kick was given to City.
The fans were perplexed, manager Marc Skinner was perplexed.
United came again, this time Parris found the run of Russo who squared it to Galton who slid in to tap it wide.
Despite United's dominance, City equalised from a tight angle following a corner and the momentum swung towards the blue side of Manchester.
United had another opportunity as Boe Risa's shot was pushed into the path of Garcia but again it was a fraction wide.
At the other end it was a similar story as City got in behind and again tapped it wide.
If it stayed like this, Chelsea would lift the WSL cup tonight as we headed into injury time.
But this is United and they weren't done yet. As a cross floated in substitute Lucia Garcia dug it out and found a way through the City defenders stacked up on the goal line! 2-1 United!
United held on, second place secured, Europe secured and the dream of a WSL title still alive.
Team: Earps, Le Tissier, Turner, Batlle, Blundell, Zelem, Ladd, Toone (Boe Risa 75), Galton, Parris (Garcia 74), Russo (Williams 66)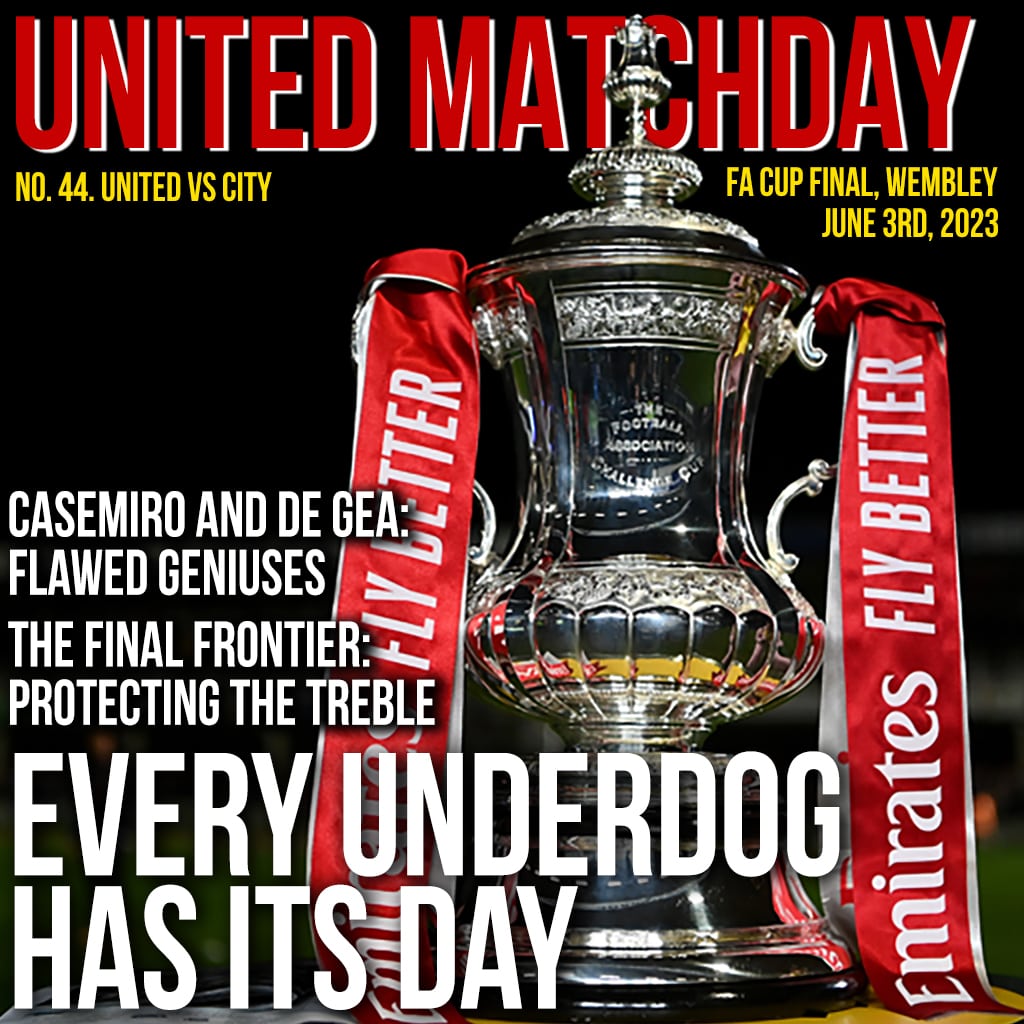 Imagine an FA Cup Final programme, but 100% online!
With just a couple of clicks you could be reading the FA Cup final special edition of United Matchday Magazine, right here on your device. All the latest news, meet the teams, tactical preview, opinion, debate, transfer news, quiz and much more! Get yours now for just £3/$3.75 and
be in the know about everything in red!




Source link
Fitnessnacks and Sports – #Match #report #Manchester #United #Women #Manchester #City #Women #Man #United #News #Transfer #News
Courtesy : https://thepeoplesperson.com/2023/05/21/match-report-manchester-united-women-2-1-manchester-city-3-264313/