19
When Ibrahima Konate's hopeful lob fell perfectly for Randal Kolo Muani in the last minute of extra time of the World Cup final, it seemed as though his moment had come.
His chance would be the last meaningful kick of the ball in a game delicately poised at 3-3.
As it turned out, Emiliano Martinez, Aston Villa's hotshot goalkeeper who was Argentina's number one on the night, had other ideas.
Stepping forward and making himself as big as he could, he blocked Muani's goal-bound volley and with it, seemingly, his dreams of glory.
But that's not the full story of Kolo Muani.
As Gazzetta reports, his story begins in the French town of Bondy, Seine-Saint-Denis, where Muani was born at the same hospital as compatriot and French national team colleague Kylian Mbappe just 15 days apart.
Muani would have a much different road to stardom as compared to Mbappe, however.
While Mbappe was bursting onto the scene at Monaco, Muani was struggling to find his footing in professional football in the lower divisions of France, with Nantes B.
The Frenchman had previously been considered by Italian side US Cremonese and French side Stade Rennes FC, but neither were convinced enough to sign him.
The problems weren't necessarily with what he could do with a football. Rather, he was seen as physically and mentally fragile.
In his teen years, he suffered from Osgood-Schlatter's syndrome, a painful knee condition that makes running uncomfortable but with a tendency to self-resolve as a person's bones develop.
At this point, Muani, reportedly, was discouraged and contemplated giving up. His father, however, would not let that happen and reassured him that he would get other chances.
That, he did, with one more trial, this time at FC Nantes. And this time, they decided to keep him.
By now, his struggles with Osgood-Schlatter's were no longer a hindrance. Muani had grown into a 190cm slender, yet athletic frame that would allow him to fit seamlessly into a modified number 9 role–one he has described as 9 and a half.
Still, even at Nantes, the coaches decided Muani could use some toughening up. He was sent off to the trenches of the French third tier, where he would receive a practical apprenticeship in the physical side of the game, with US Boulogne.
The striker didn't immediately respond well to the physicality at that level, earning two red cards in the first five games, courtesy of his over-reactiveness.
He also wasn't particularly prolific either, scoring just three goals in 14 appearances, but notably, assisting five.
This is a trend that has persisted throughout his career — Muani tends to contribute assists almost as much as he scores.
With his time at Nantes over, somehow, he had done enough to convince the club to give him a chance in the first team. He went on to provide 29 goal contributions in 69 league games, with 21 goals and eight assists.
There would be no more failed trials or loan spells for Muani from this point on. His performances at Nantes earned him interest from Eintracht Frankfurt, to whom he moved on a free transfer.
And that, really, is where the story of Kolo Muani as a hot prospect begins.
With the ability to drop deep and get involved in the game, yet possessing enough athleticism and physicality to initiate the press or beat defenders with his pacy dribbling, Muani has shown, in Germany, that he could be the perfect striker for a lot of clubs, including Manchester United.
His strong performances at Frankfurt, where he contributed nine assists in his first 13 games, earned him a World Cup call-up for Les Bleus.
Overcoming his World Cup disappointment, he's since continued his good form at Frankfurt, contributing 14 goals and 11 assists in 31 league games so far this season.
Understandably, Eintracht have made it known, according to the Gazzetta report, that bids under €100 million will not be considered–fantastic business, if they manage to pull it off, considering they got him for free.
United, on their part, will be looking at a lot of strikers this summer with a long list of names being reported, but there is little doubt Randal Kolo Muani will be somewhere on the list.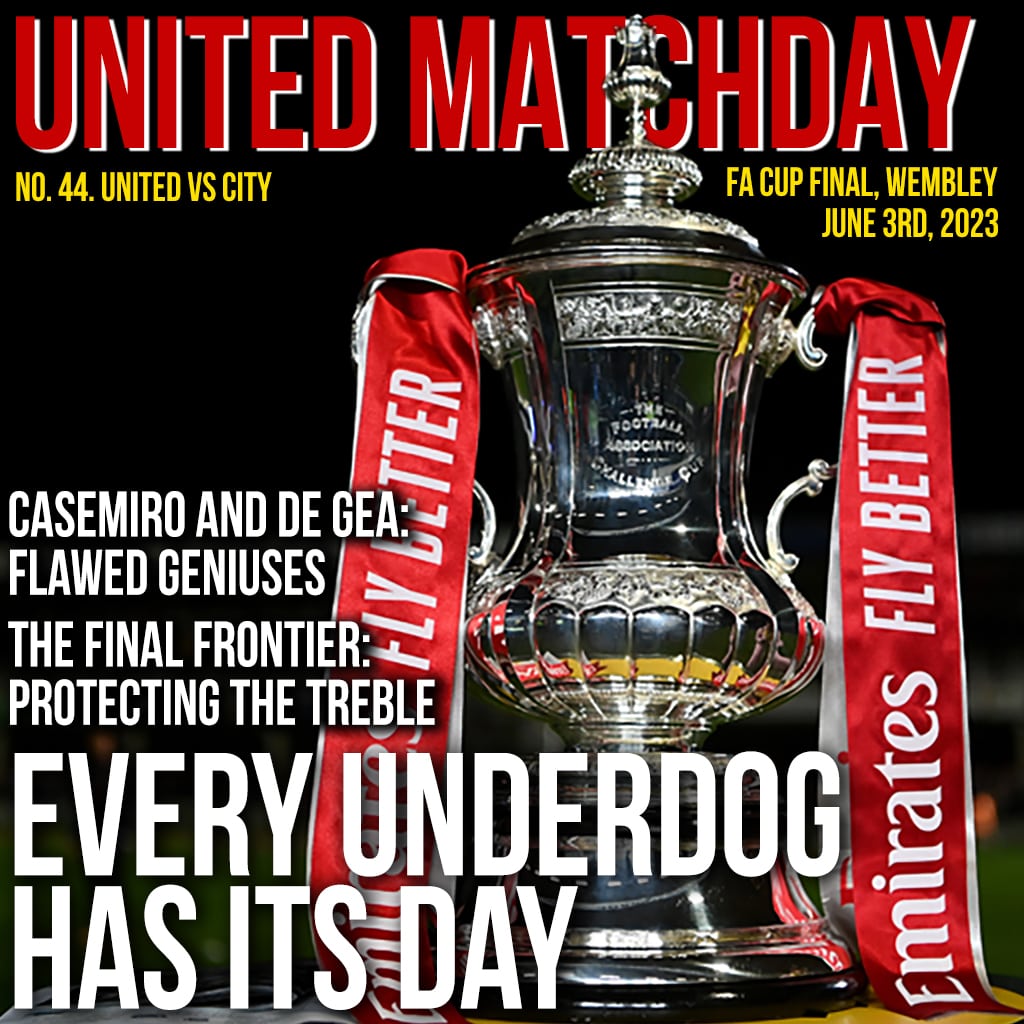 Imagine an FA Cup Final programme, but 100% online!
With just a couple of clicks you could be reading the FA Cup final special edition of United Matchday Magazine, right here on your device. All the latest news, meet the teams, tactical preview, opinion, debate, transfer news, quiz and much more! Get yours now for just £3/$3.75 and
be in the know about everything in red!




Source link
Fitnessnacks and Sports – #Kolo #Muanis #inspiring #journey #failed #trials #million #price #tag #Man #United #News #Transfer #News
Courtesy : https://thepeoplesperson.com/2023/05/24/kolo-muanis-inspiring-journey-from-failed-trials-to-a-e100-million-price-tag-264344/