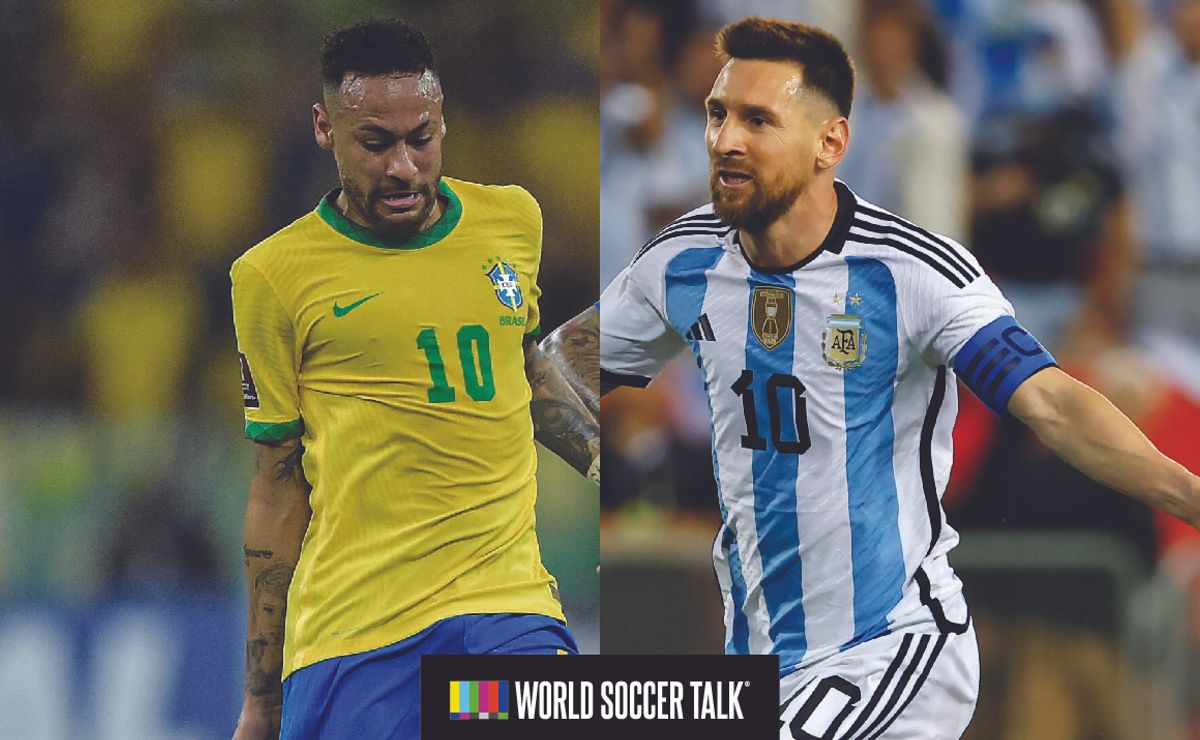 Brazil vs Argentina is the biggest international rivalry in South America, and arguably the entire world.
As the two most celebrated and popular national sides in the Americas, these star-studded matchups are always must-see affairs. And here's how to watch:
Where to find Brazil vs Argentina
Being an international matchup that takes place across multiple competitions, Brazil vs Argentina can be found across various networks and services.
Watch Brazil vs Argentina on US TV
The two sides are perennial contenders for the Copa América title. The English rights for that competition are held by FOX through the 2024 tournament. Games will likely appear on FS1, FS2, FOX Soccer Plus, and/or over-the-air FOX affiliates. Brazil-Argentina is a huge game, and would likely feature on FS1 or FOX.
Univision holds the Spanish-language rights, with games on the main channel along with TUDN.
FOX is also where you'll find the 2026 FIFA World Cup in English, while Spanish coverage will be on Telemundo and Peacock.
World Cup qualifying rights for CONMEBOL were held by Fubo leading up to Qatar 2022. Details for 2026 however have not been finalized.
FOX, Telemundo and Univision are available on cable/satellite providers and streaming services Fubo, DirecTV Stream and Sling.
Friendlies between the two do occasionally occur, with broadcasting for those secured on a case-by-case basis.
Our Pick:

Includes: Premier League, Liga MX, Ligue 1, + 84 Sports Channels

7-Day Free Trial
Streaming offers
Fubo (with access to FOX, FS1, FS2, Univision, UniMás, TUDN, Telemundo, and Universo) is $74.99/month and offers a free 7-day trial. Fubo also carries beIN SPORTS, GolTV, ESPN, USA, NBC in addition to many other channels. So while it is more expensive than standalone streaming services, you get a lot of value (and a ton of soccer).
History of the Brazil vs Argentina rivalry
The Brazil-Argentina rivalry is in part fueled by the proximity between the two countries. But the consistent quality of the two teams, often battling for the top spot in South America and even the world, makes the matchup special.
Pelé and Maradona, Leo Messi, Romario, Ronaldo, Ronaldihno, Agüero, Neymar, Tevez, Crespo – the list goes on and on of remarkable players who've represented these massive sides.
The rivalry's early years were marked with long stretches where the two did not compete against each other at all. But from the 1950s on, the two sides have met frequently and headlined international football – winning a combined eight World Cup and twelve Copa América titles since.
Brazil and Argentina have met four times at the World Cup, but never in a final. Brazil have won two of these matches, Argentina one, and the other ended in a draw. The 1990 World Cup Argentina win in Italy drew controversy. It is believed by some that the Argentina staff laced water with tranquilizers and gave it to Brazil's Branco. Maradona later described the incident, saying Branco was given "holy water".
Since CONMEBOL only consists of ten nations, the two much more frequently matchup in Copa América. Argentina holds a significant edge in the all-time Copa title rankings. The overall W-D-L results between the two sides is much more even, however.
For more info about each side, as well as upcoming schedules and TV listings, check out our Brazil and Argentina team pages.


Source link
Fitnessnacks and Sports – #Brazil #Argentina #watch
Courtesy : https://worldsoccertalk.com/brazil-vs-argentina-where-to-watch-in-the-us