11
Manchester United captain Bruno Fernandes has insisted that the team is primarily concerned with winning the FA Cup and adding another trophy to the Carabao Cup already won this season, instead of stopping Manchester City from winning the treble.
Fernandes spoke to reporters after United's 4-1 win against Chelsea at Old Trafford.
The Portuguese got on the scoresheet after converting from the penalty spot. A clever bit of skill from him to nutmeg Wesley Fofana saw the French defender bring Fernandes down inside the box. The referee had no choice but to award United a penalty.
United's win against the Blues was more significant as it ensured the Reds secured Champions League football at the expense of Liverpool.
On being assured of a top four finish, Fernandes said, "We know that means a lot for us. Obviously, it is about getting our goals and completion, and we did. Obviously, we are happy for Liverpool not to be there. For us, it is not about that. It is about getting the best we can for ourselves, because we have to look after ourselves.
"It's decent because we want more. But for what we needed this season, it's great. We get one trophy [the Carabao Cup], the top four, which was the goal after we saw we could not go for the Premier League. And, now, it is about finishing the league well and going to the FA Cup and win[ning]."
The 28-year-old insisted that for him and his teammates, the objective now is to win at Wembley and bring the Cup to Old Trafford.
He pointed out that while he's aware winning the FA Cup would scupper Man City's chances of winning the treble, for the players, the most important thing is to win the competition and end the season on a high note.
Fernandes took time during his interview to thank United fans for supporting and sticking with the team all season.
He credited the fans for the club's incredible form at home all term.
"We have won many games at home. I think it was great that they create a big atmosphere for us and they know how important they are for us.
" I think you can see, during the season, how important they were for many games. So, we appreciate all the effort they have been giving."
For Erik ten Hag's men, attention now shifts to the final Premier League game against Fulham on Sunday.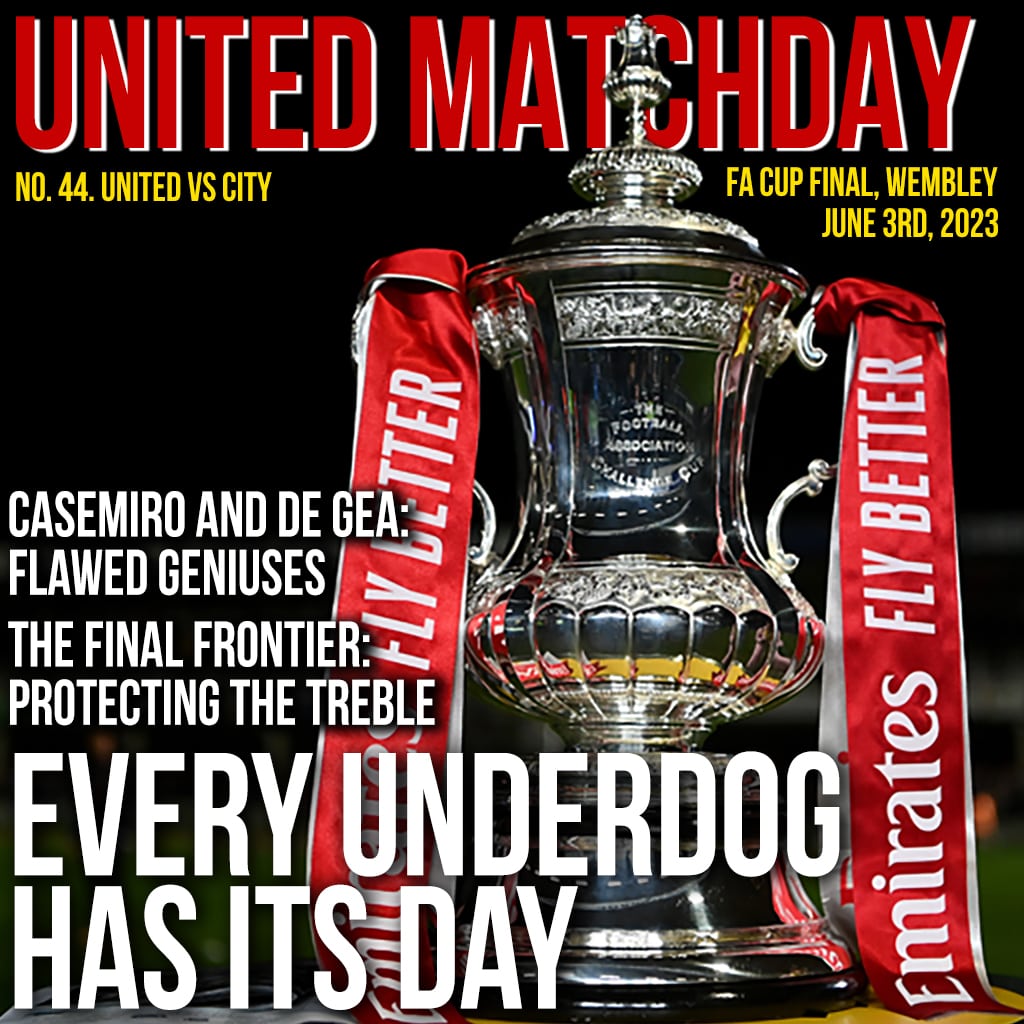 Imagine an FA Cup Final programme, but 100% online!
With just a couple of clicks you could be reading the FA Cup final special edition of United Matchday Magazine, right here on your device. All the latest news, meet the teams, tactical preview, opinion, debate, transfer news, quiz and much more! Get yours now for just £3/$3.75 and
be in the know about everything in red!




Source link
Fitnessnacks and Sports – #Bruno #Fernandes #reveals #players #feelings #ruining #Man #Citys #treble #charge #Man #United #News #Transfer #News
Courtesy : https://thepeoplesperson.com/2023/05/26/bruno-fernandes-reveals-the-players-feelings-on-ruining-man-citys-treble-charge-264541/